Do not turn a Longboard from the middle.
To turn a Longboard ( or any surfboard ) you need to turn from the tail. Fins ( Skegs ) are like a rudder on a boat. you need to put your back foot over them.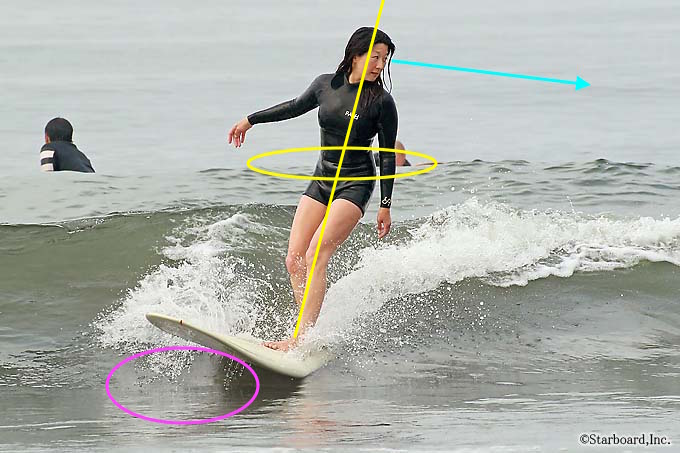 We can't see her back foot, but we know she is at the back off the board because the nose is up high.
She is looking through the turn and her waist is twisting.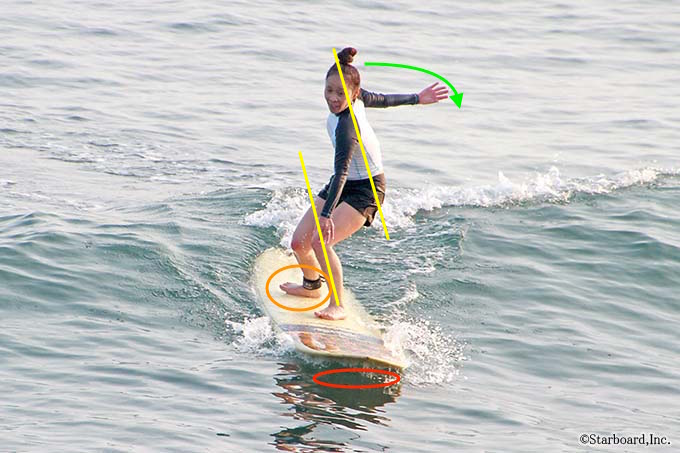 If you turn from the middle, you are trying to turn the whole length of the board. If you step back the board becomes shorter and easier to manuever.
Her butt and head go way back of her feet, so she is leaning/falling back. Her back foot toes are coming off the deck, which is not good.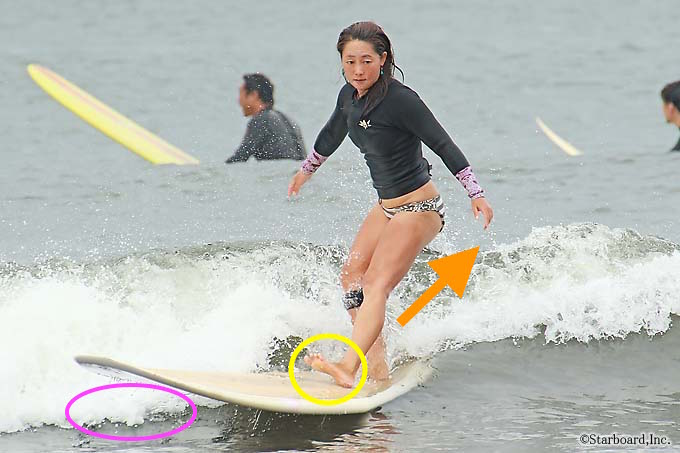 If you find yourself too far forward and have no time to bring your front foot back, sometimes you can bring the front toes up. That TRANSFERS weight to the back foot, that IS good.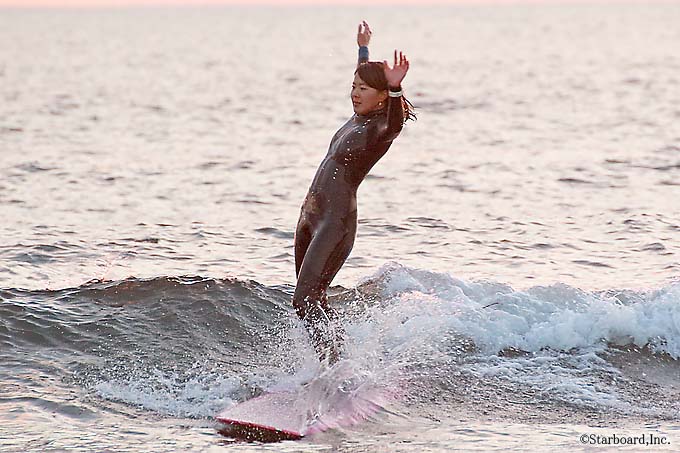 Turning from the middle, there's more chance of "catching a rail", where the water rolls over the deck.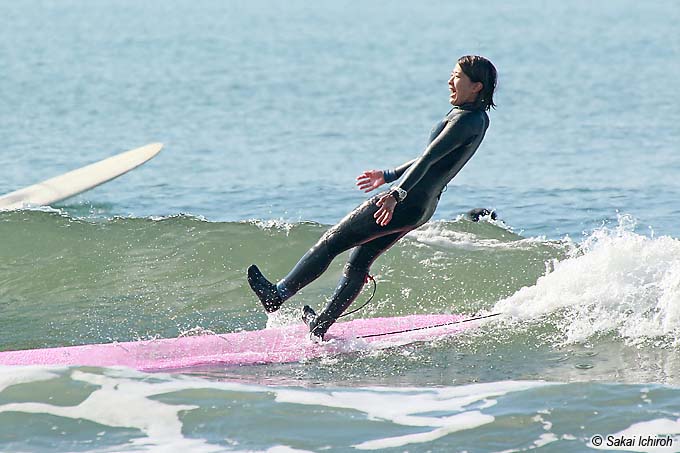 That leads to lose of speed and the rider getting bucked off.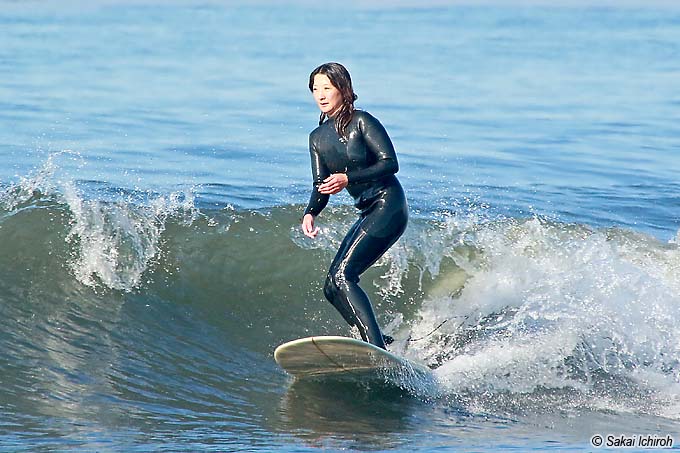 To turn frontside, you need:
1) good bottom turn
2) proper place on the wave to turn
3) timing to be at the right place at the right time
4) body working with the board
5) board working with the waves energy to redirect you back down.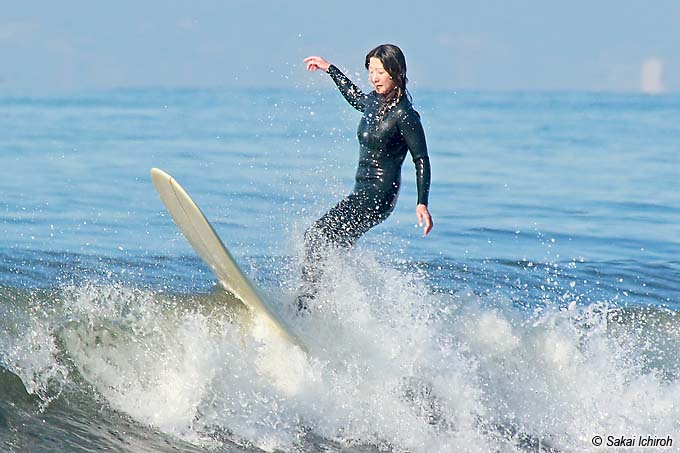 Notice she times it to get the nose way over the lip.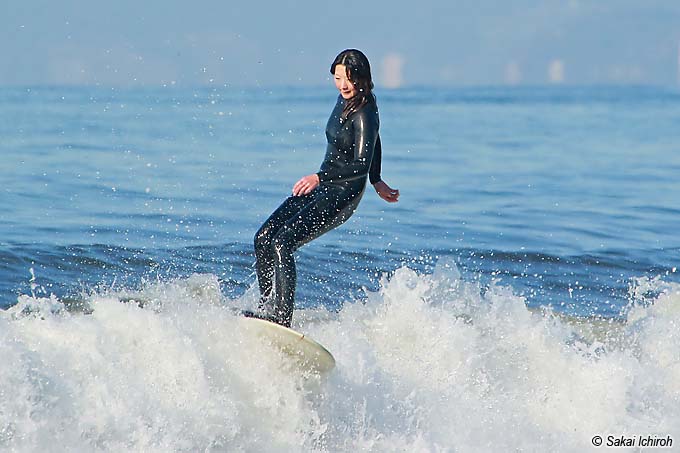 She pushes against the wave as the wave pushes against her. Notice how she goes from inside rail to flat bottom to outside rail.
Learn to turn your longboard by getting back over the fin(s). It's not as simple as that, but atleast start with that important technique.
Please check out http://starb.on.coocan.jp/daily/daily0.html to see more.