Have more fun surfing in the New Year
Duke Kahanamoku said " the best surfer out there is the one having the most fun". But are you having fun going straight ? Are you having fun apologizing for being in other's way ? Are you having fun going over the falls ?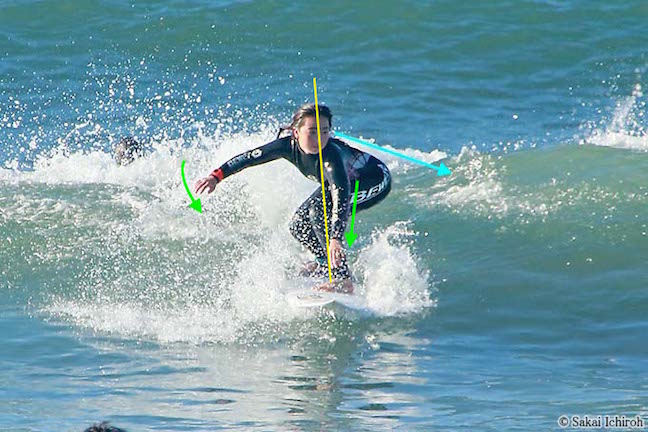 Good and Fun surfing starts with the BASICS. Good position on the board and on the wave. Eyes looking to the next move.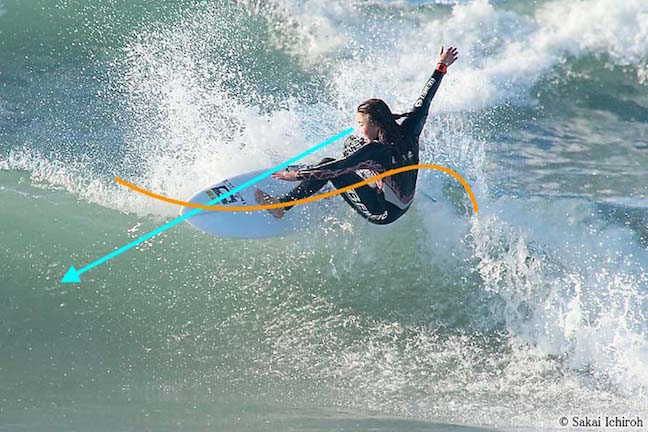 Good and Funsurfing is working WITH the wave. Here she hits the throwing lip and rides with it down. She spots her landing site BEFORE the top turn happens.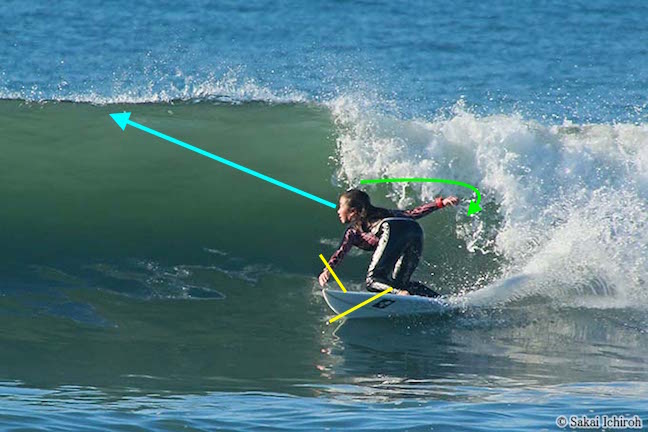 Before you go UP, you first must go way DOWN. Coming off the bottom turn, she spots the area of the lip she wants to hit. Back arm rips around/behind her back to twist her waist/torso. Body line is with the angle of the board, not bent or broken.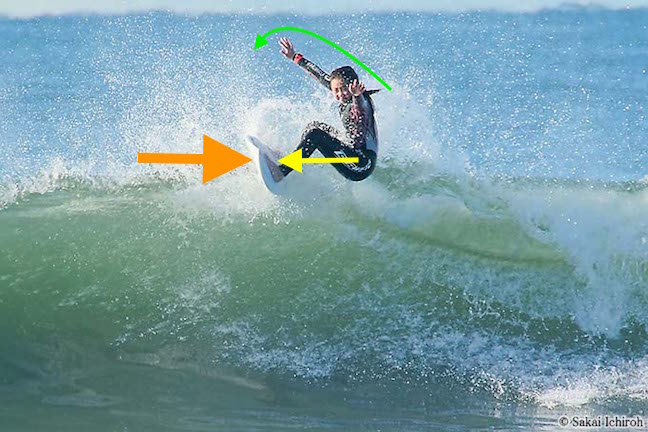 At the top, matches power against power. She pushes against the wave as it pushes against her. Back arm which WAS at the back, now rips forward to add more pressure and turn the body away from the lip.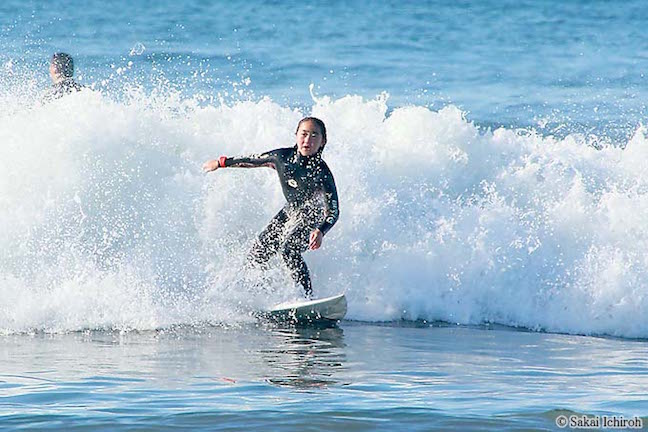 She lands on the flat bottom of her board so as to not catch a rail in the turbulent white water closeout.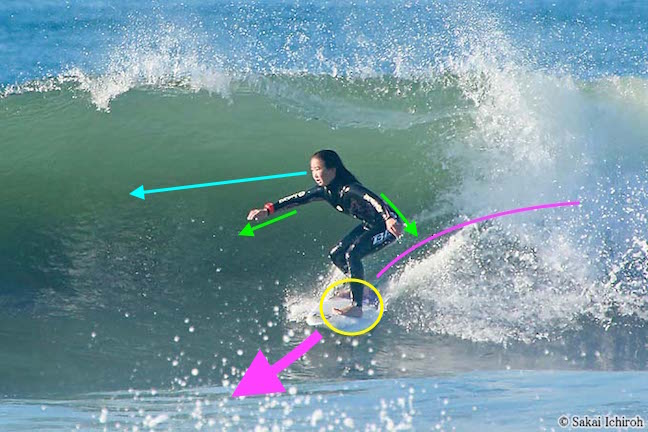 To late and a little behind the lip, she chooses to straighten out and come around the section. Notice spray coming off both rails and her front foot toes lifting up to "give" power to the back foot and lighten the nose.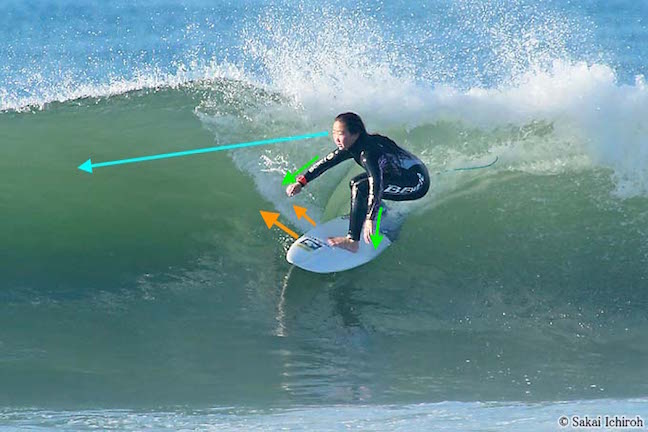 Falling up the face, she "resets" her rail ( notice spray coming off the insde rail only ). Hands are in the neutral position.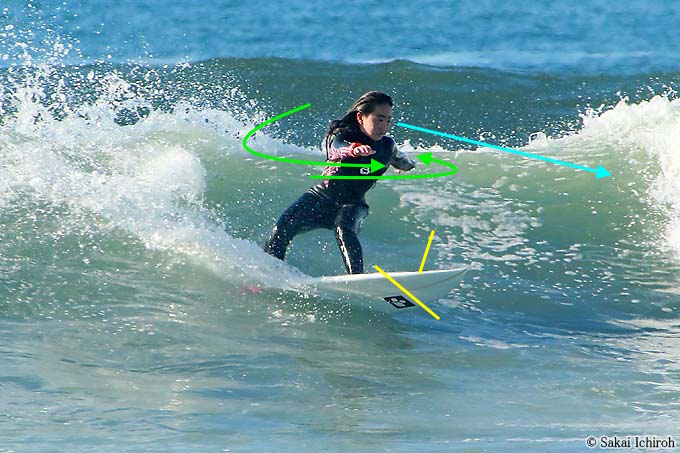 Coming out onto the shoulder, she OPENS up her leading arm to the wave, brings her back arm across her chest and comes back to the curl. ( again bodyline is inline with the angle of the deck )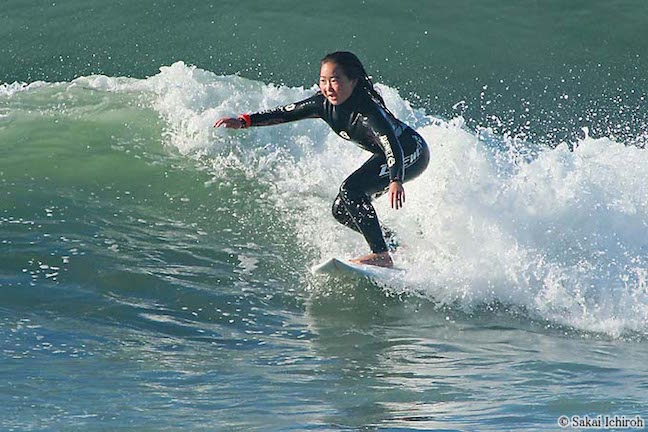 Down, Up and Around to another Down, Up and Rebound off the white water.
Surfing is MORE fun, if you can turn more, utilize the whole wave more and ride for more longer
In the New Year challenge yourself to do more in your surfing. Turn more , cut back harder, ride the opposite way-backside or maybe something as simple as finishing the wave without jumping off.
Thank you for all the readers of my surf better blog. Have a Happy New Year full of Fun Surfing.
please check out http://starb.on.coocan.jp/daily/daily0.html to see more.