2017.04.12 Wednesday
17:32
Front foot at 3 o'clock is bad.
If you surf with your front foot pointed to the rail, Regular footers at 3 o'clock and Goofy footers at 9 o'clock, there are multiple problems that happen.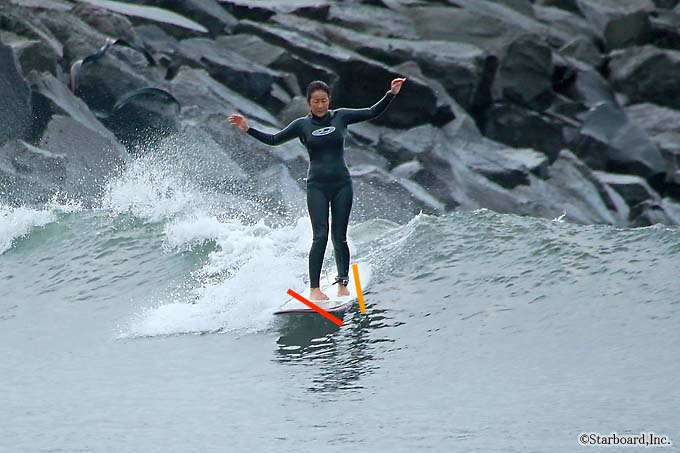 When walking to the nose or just steping up to make the board glide more or make soft sections, the front foot blocks the back foot. ( see how her knees are pointed together )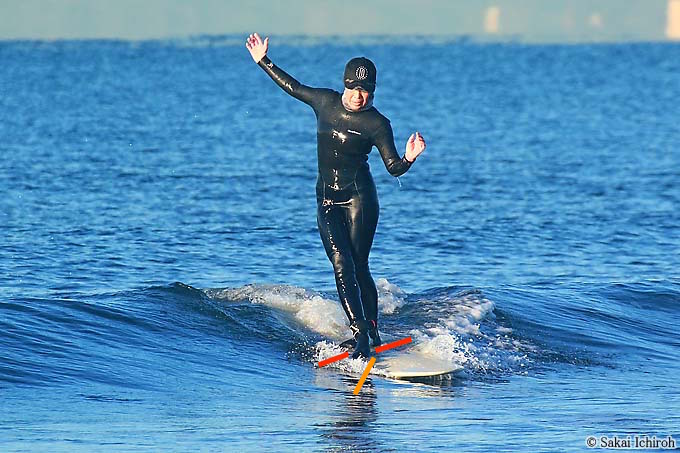 Definitely, a 3-1 stance is bad for walking. The front leg blocks the back leg during the cross over. Which leads the body line to break and the arms to counter the awkward motion.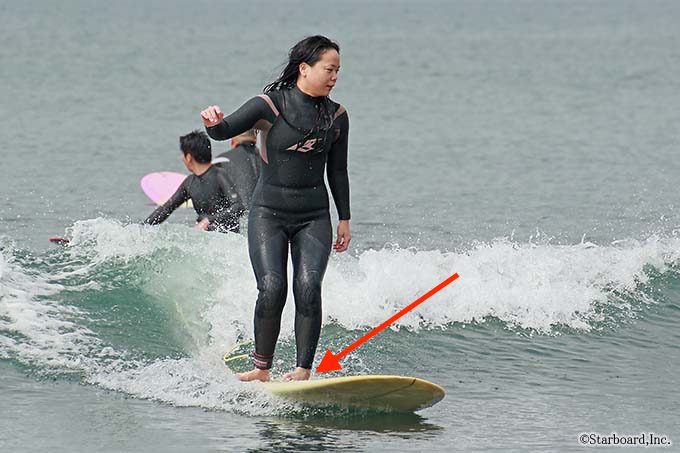 But another problem of the front foot "closed", is when the foot rolls on its side. ( which is not good for stability and power ).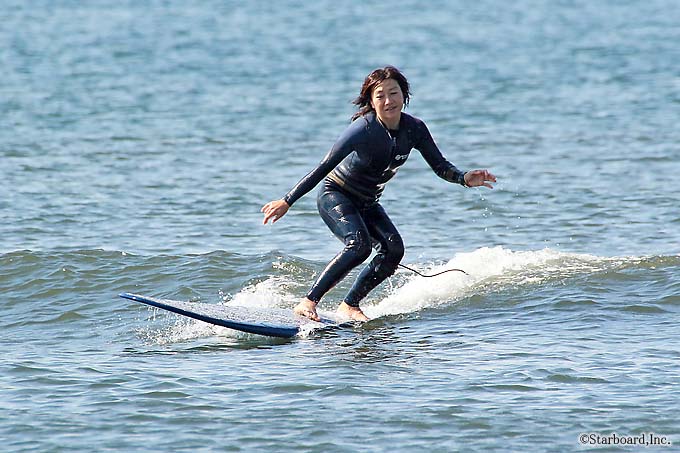 Front foot here at 9 o'clock is "Strong" for going front side ........ but ...........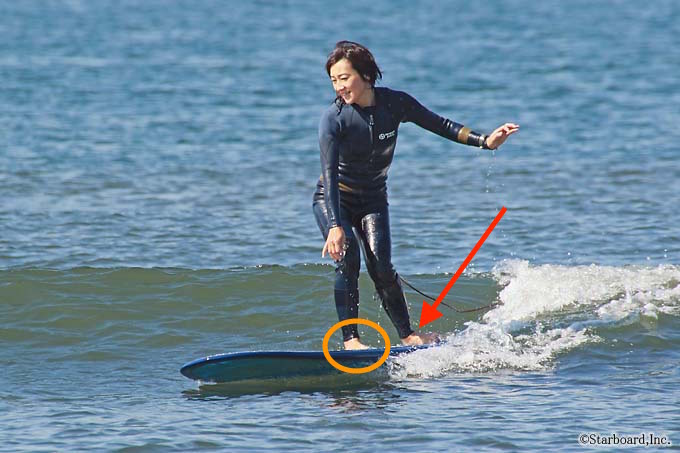 When she turns to go backside, the feet has to roll instead of twist and pivot. ( You can see the back knee trying to twist, yet the frotn knee is locked the other way )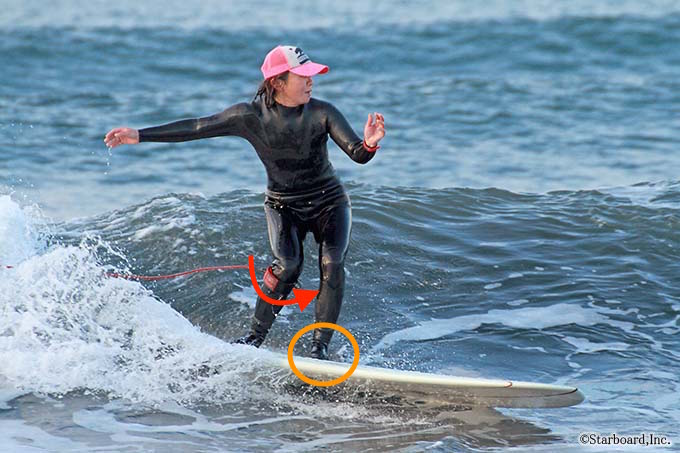 Hard to go back side ........ ( again, back knee trying to turn )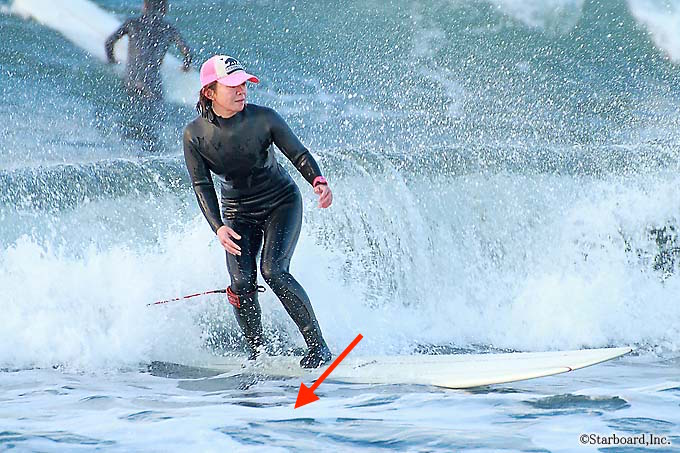 But strong going Right.
Surfing is 50/50 50 percent Right 50 percent Left. Even if you surf to the Right, you have to cutback/turn Left.
Better to have your front foot at 1 to 2 o'clock and your back foot at 3 o'clock. NOT the other way around.
Please check out http://starb.on.coocan.jp/daily/daily0.html to see more