2017.11.04 Saturday
09:27
Taking the drop on a wave - straight down or angle in ? Part #2
So last week we showed you these 3 photos.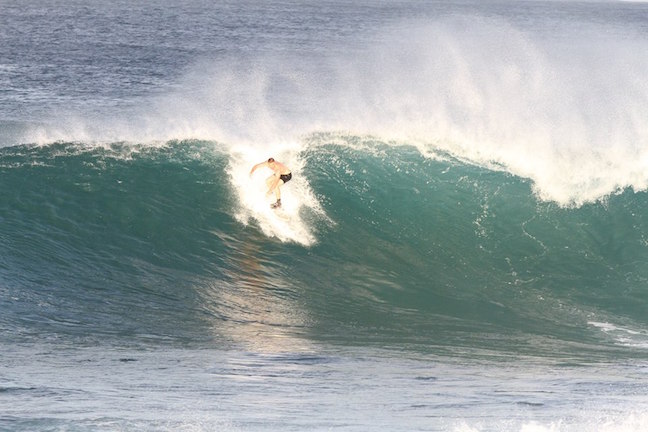 Rider taking the drop straight down. ( not at an angle )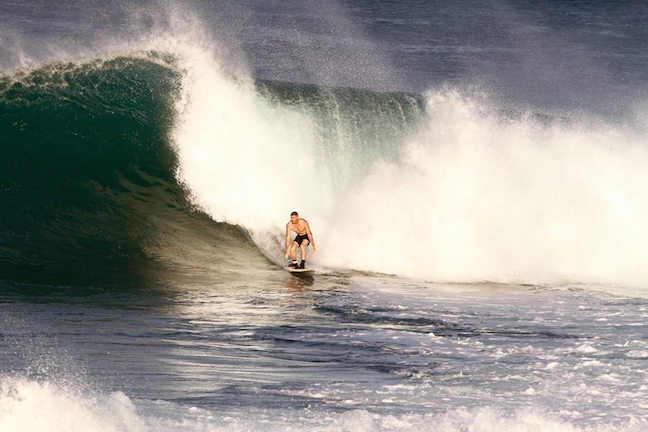 Rider (seemingly) stuck out in the flats and about to get runned over by the crashing lip.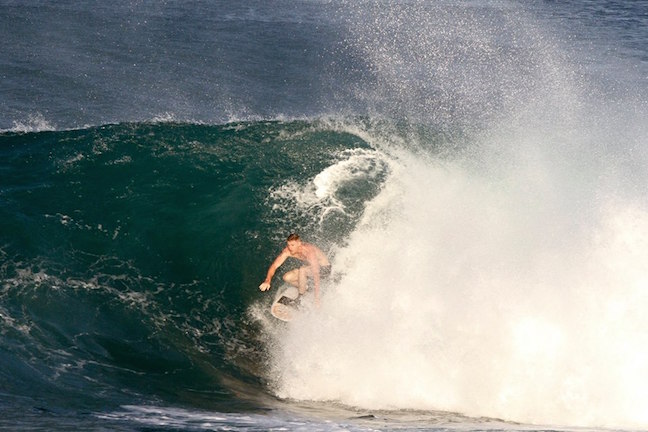 BUT ..... ended up trimming on a high line across the wave coming out of a barrel ride.
How did he do that ??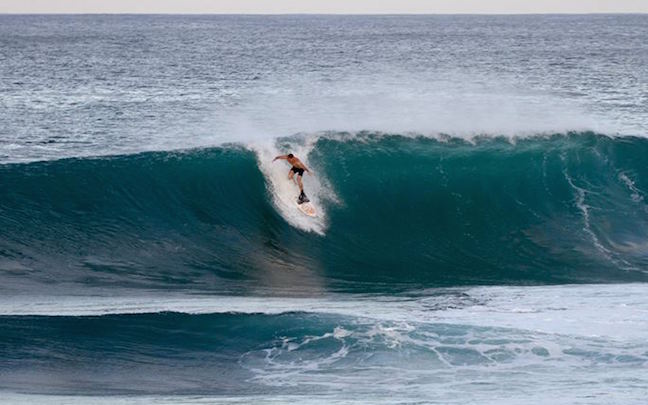 Here is another wave. Again a straight drop.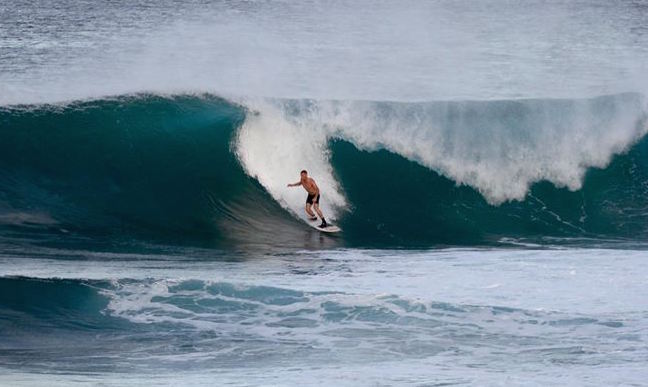 Run out all the way to the bottom of the wave. Eyes on down the line.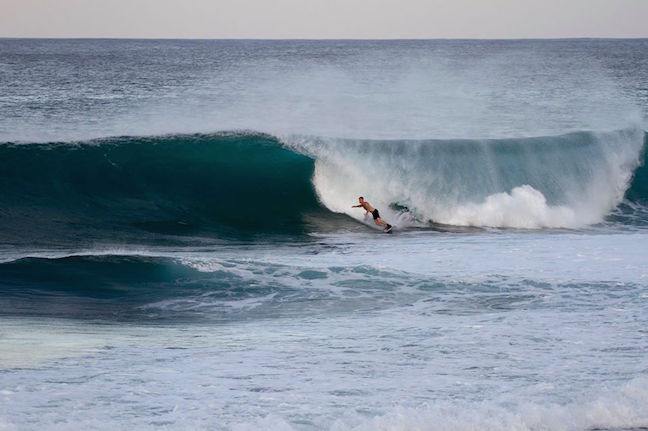 THEN .......Cranks the board over.
1) Strong lean angle ( but body is not bent over ).
2) Pushing hard against the tail/fins.
3) Inside rail fully engaged ( strong spray coming off the outside rail )
4) Front arm steering / pointing down the line and twisting the waist/torso into the wave.
5) Board/Body resisting the energy flowing UP the wave's face.
6) Timing the bottom turn/crank over to right before the crashing / curling lip.
This all leads to the drive and propulsion to escape the lip and get flung out onto the wave's face.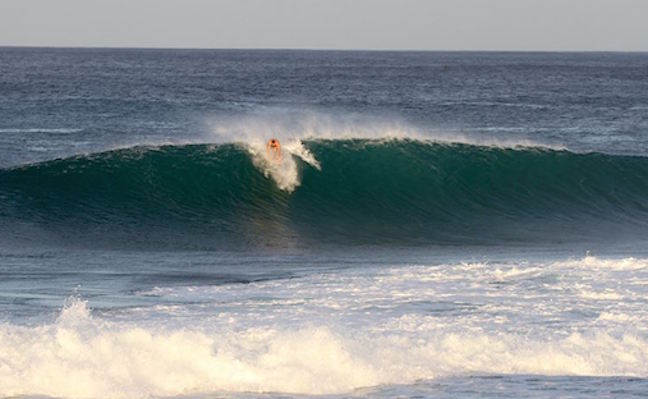 Another wave. This time taking off almost directly in the peak.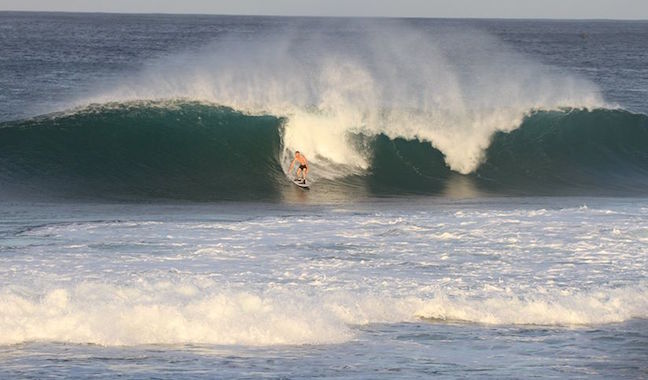 Waits till he hits the bottom almost into the flats.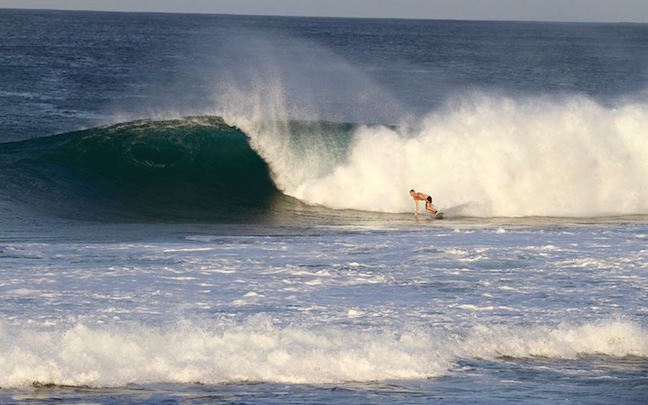 This time he really waits for the wave to build and unload it's energy BEFORE he cranks the board over. On every wave, he pushing the limits more and more and making adjustments each time.
* notice the back hand "feeling" the lean again and not reaching. *
The rider made an adjustment from the wave he took off on a angle and got throw over. He made the decision INSTEAD to now drop straight down, gain speed and do a SQUARE bottom turn.
Should you take off at an angle or dropping straight down ? It depends on many factors. But you do need a good paddle and the proper board. But more importantly you need good knowledge of the ocean/wave and know WHERE to be and know WHEN to do it. In the RUSH to go faster, sometimes you need to show more PATIENCE.