2018.12.08 Saturday
13:50
Back Foot Surfing
I've been asked about Back Foot surfing versus Front Foot surfing. My response is ........... sometimes the Front Foot becomes the Back Foot.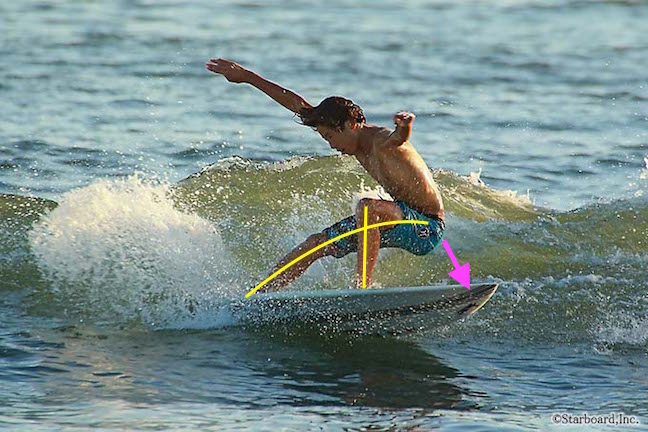 When you start to really push your turns, soon you will need to start sliding the tail or break out the fins.
Notice even though his Back Foot is over the fins, his butt is weighted over the front half of the board.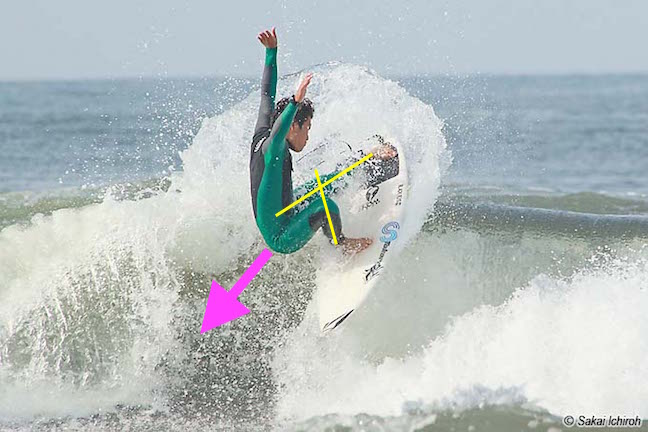 The rider transfers his weight off the Back Foot on to the Front Foot.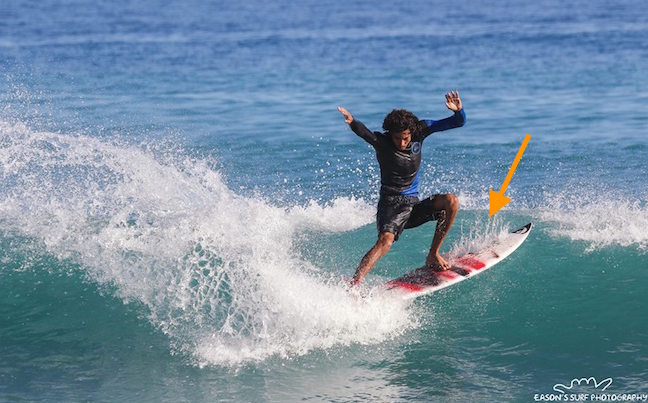 See the weight shift forward ? Notice the spray coming off the nose as it's shoved into the wave's face ?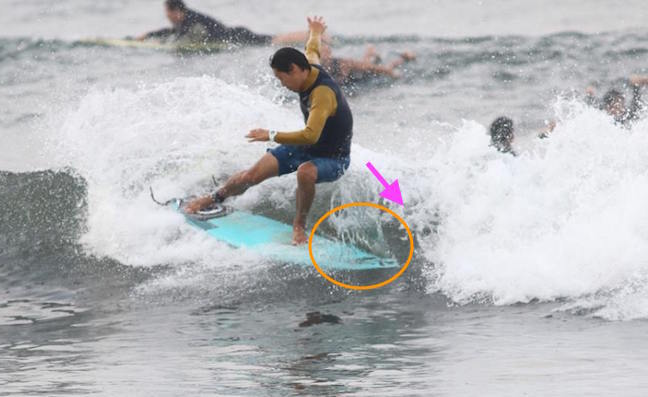 That slight burying of the nose or nose pick is a sure sign of the weight being transfered to the Front Foot ( which now kinda of acts as the Back Foot )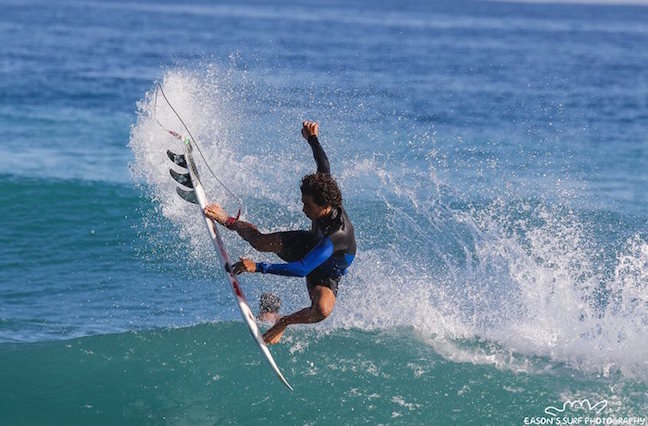 This rider is about to land an Air-Reverse. Reverse ? So the back of the board will land in the front. So his front foot slides down way over the nose. When the nose lands in the water it will engage it almost like a fin.
( after he lands backwards, to ride out of it he will have to transfer weight back onto the Back Foot and the board will re-align itself )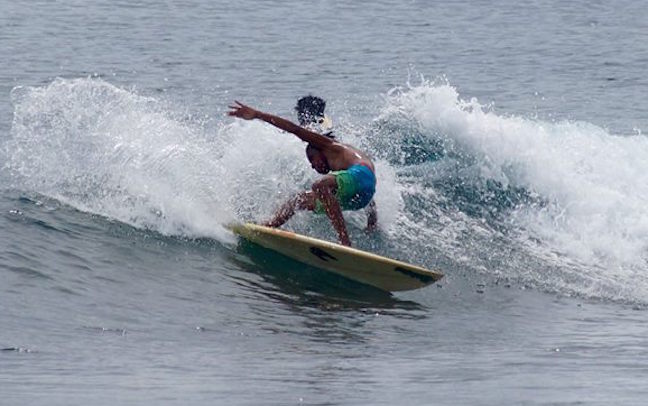 This surfer is a "Regular" footer, but in this photoit looks like he's a "Goofy" footer. He putting a lot of pressure on his Front Foot and letting the Back Foot slide the tail around the pivot of his back hand.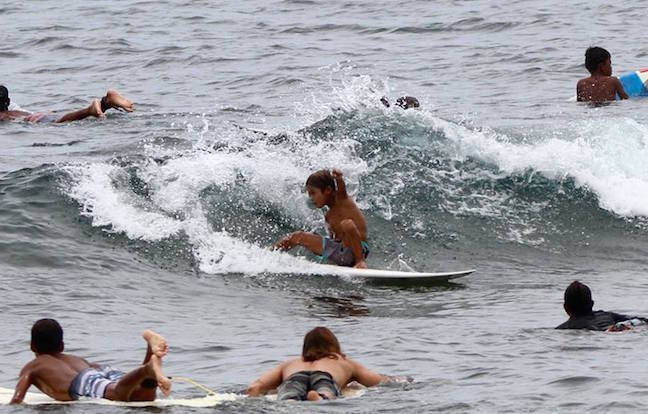 This little guy has to sit down on his Front Foot's Heel to carve the turn. Do what you got to do to move the board.
So are you a Front Footed surfer or a Back Footed surfer ? Or maybe you should be BOTH. Isn't that the right way to surf ?
Please check out Eason Photography and Matsunosuke Kugenuma on FB and http://starb.on.coocan.jp/daily/daily0.html to see more.