2017.02.25 Saturday
10:14
Two pictures tell more of the story
A photo of a Snap or Cutbacks show the rider at the critical point of a turn. But what happens before ?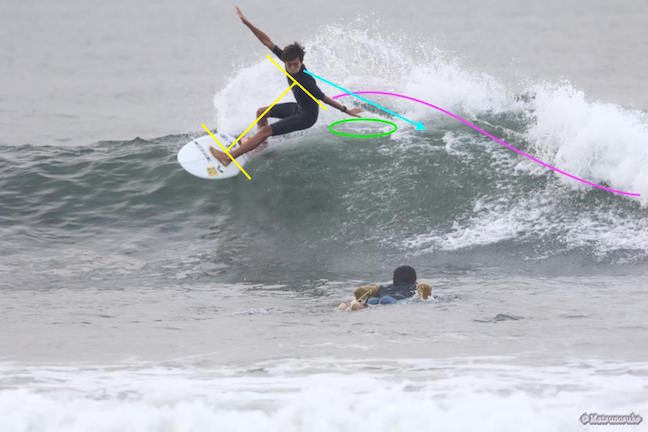 This is the photo BEFORE the cool photo.
1) Shoulders squared to the deck.
2) Front arm gauging the lean angle and creating a pivot point
3) Travel line goes Down , Up and Around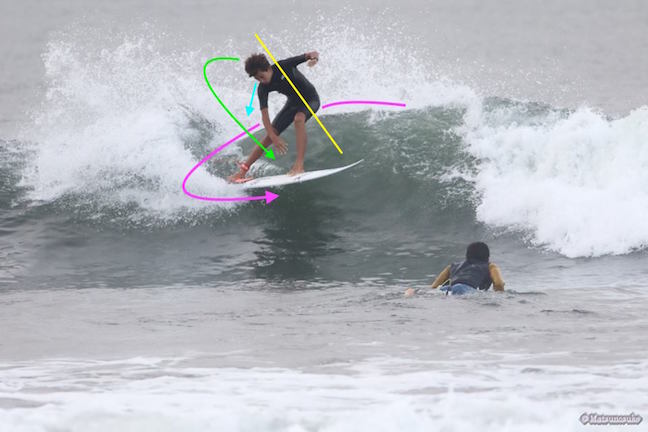 But in this photo, the rider does a SNAP in a closing radius turn.
1) Back arms slaps down to cut the flow/energy.
2) Back legs straightens out ( bent in the first photo )
3) Eyes focus on one tight spot. ( over the fins )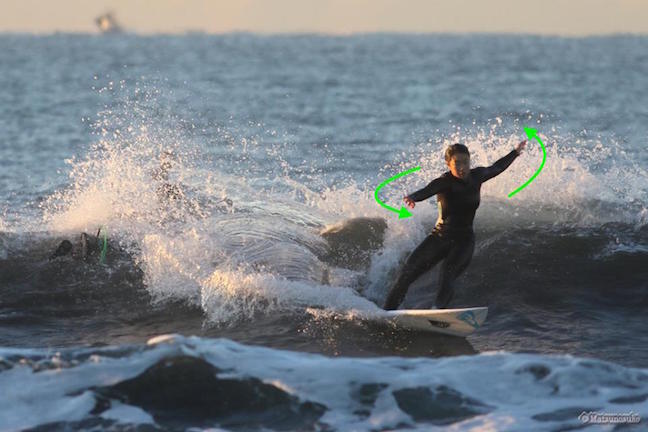 Arms rotating counter-clockwise in a front side cutback.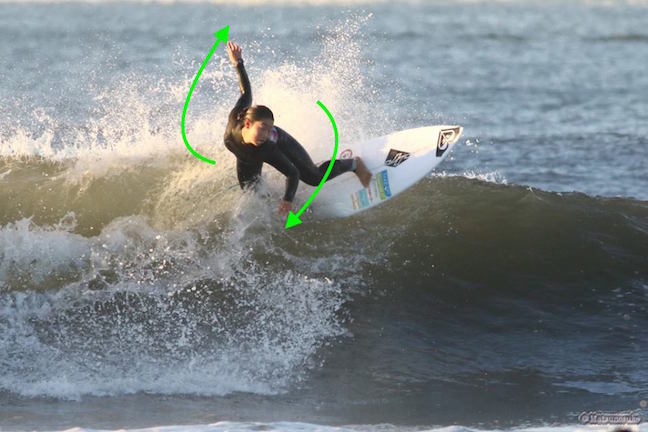 Coming off the bottom, she swing her arms the opposite way, clockwise.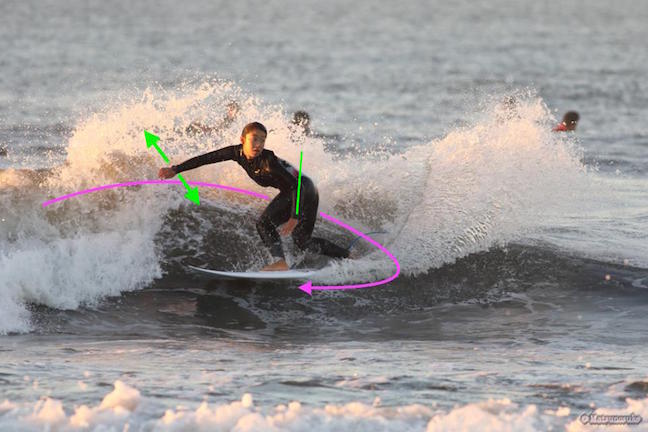 This photo of a Backside Snap
1) Closing radius turn
2) Arms going to a neutral position
3) Legs swing around the twist of the waist.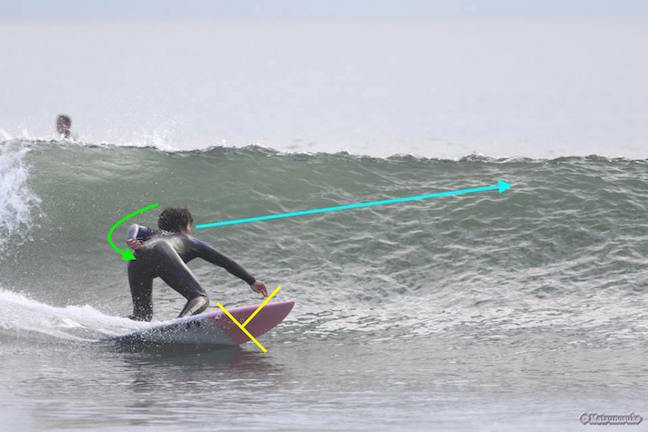 Nice bottom turn but the next photo is the one more people like.
1) Eyes sighting the top turn point.
2) Back arms ripping BEHIND the back to maximize the twist/torque.
3) Iniside rail leaning into the wave.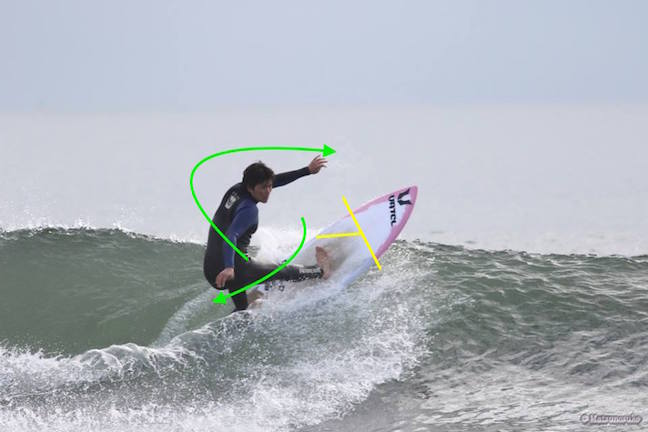 At the top.
1) Back arm rotates around from back to front.
2) Board rolls from inside rail to outside rail.
Next time you see a cool radical turn ( or even a air ), try to see what happens BEFORE the move. The turn before the turn. The set up before the move.
These photos are from my friend's photo collection on Facebook - Matsunosuke Kugenuma