2017.01.28 Saturday
18:29
Back hand across the chest for better front side and backside turns.
To turn better backside and frontside, make sure the back hand comes across the chest.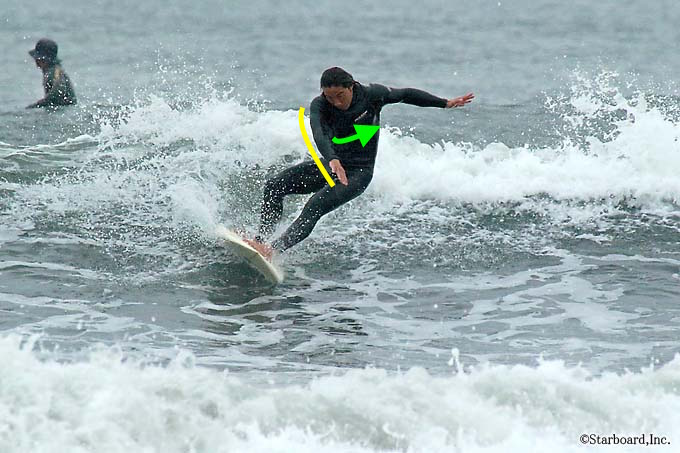 The back hand coming across the chest twists the torso ( which in then turns the board )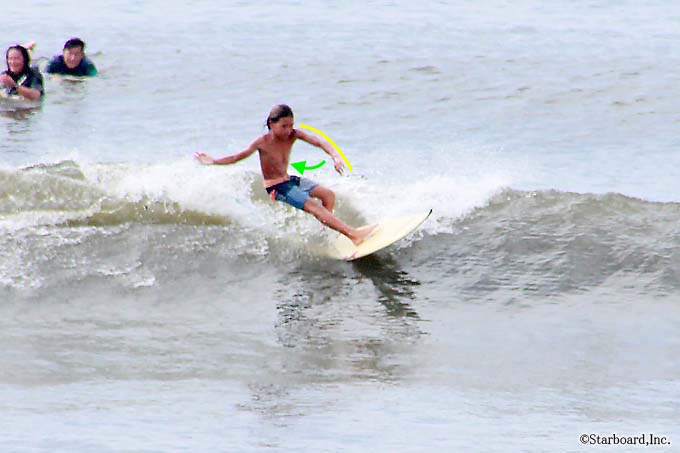 The front hand is the steering, the back hand is the drive. The opening of the chest by the front hand allows the back hand to drive thru.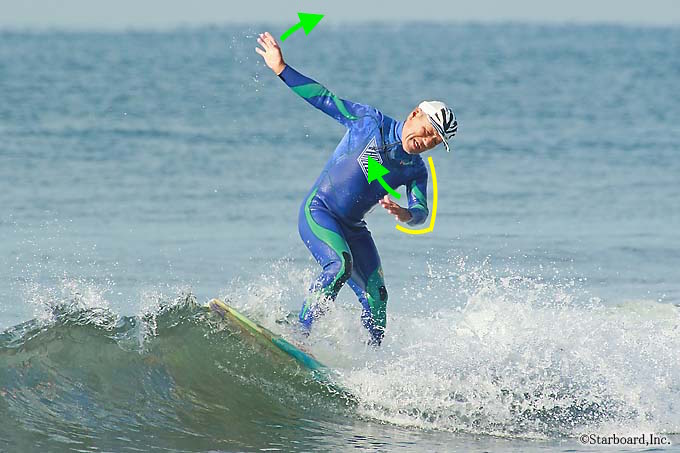 Even more important backside, the back hand coming across the chest primes the body and board to go up the face of the wave.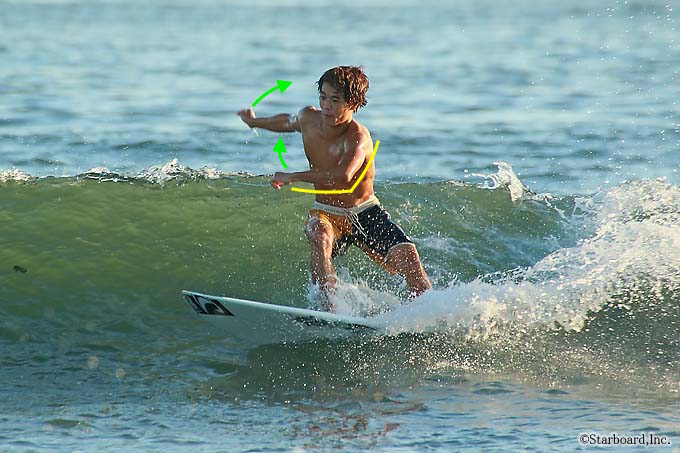 That movement of the back hand coming across the chest, twists the body up towards the wave.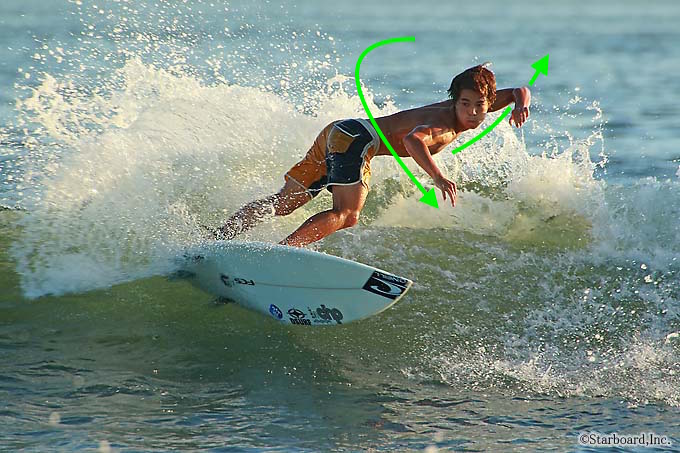 That is so you can un-twist like a coiled up spring.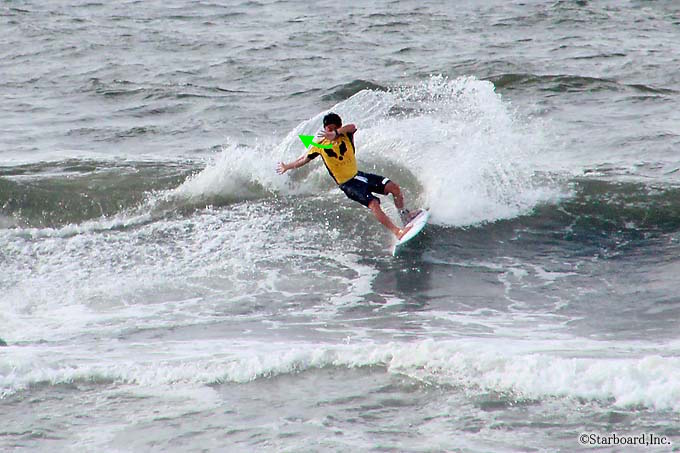 Frontside or Backside, watch surfers who throw big spray on their cutbacks, notice that their back hand comes across their chest.
If your back hand is down at the side, holding a invisible wall, used mainly for balance than instead of drive, you should try to adjust your technique. Having your backhand come across your chest is a little thing but makes a big difference.
Please check out http://starb.on.coocan.jp/daily/daily0.html to see more.