2017.06.24 Saturday
09:05
Turning Backside
When turning to your backside ( either off the bottom turn or cutting back on the face )....... DO NOT PUT BOTH HANDS BACK.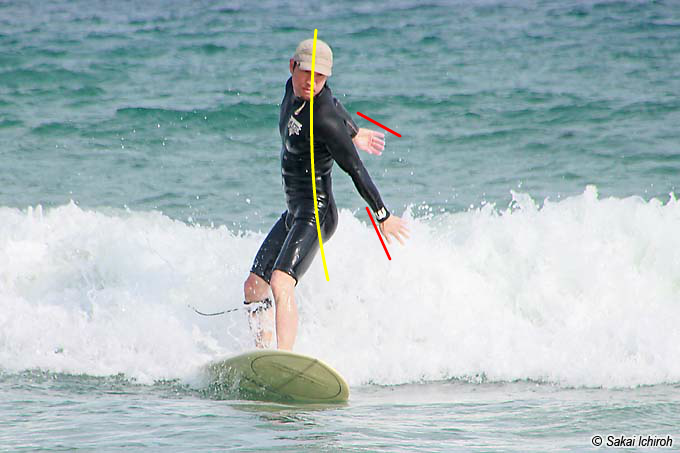 Regular foot surfer is turning left. Both hands are behind his back. He is not turning..... he is Leaning.
( Head and butt get behind the feet. Chest is not open to the wave )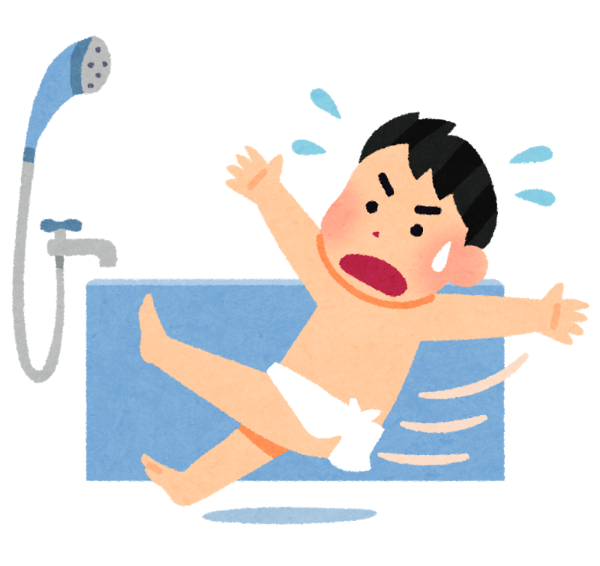 It very rare for the hands to be in that position. Usually you only see that when someone slips and fall backwards.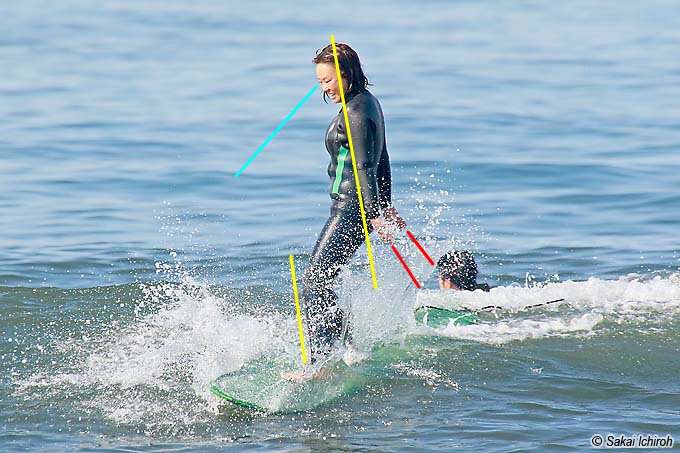 When BOTH hands go back, there is no twisting of the shoulders, torso, waist and legs. When the head and butt get behind the feet, it is very hard to regain balance. To counter the falling back the hands unconsciously go back to brace the fall.
( rider is also not looking thru the turn )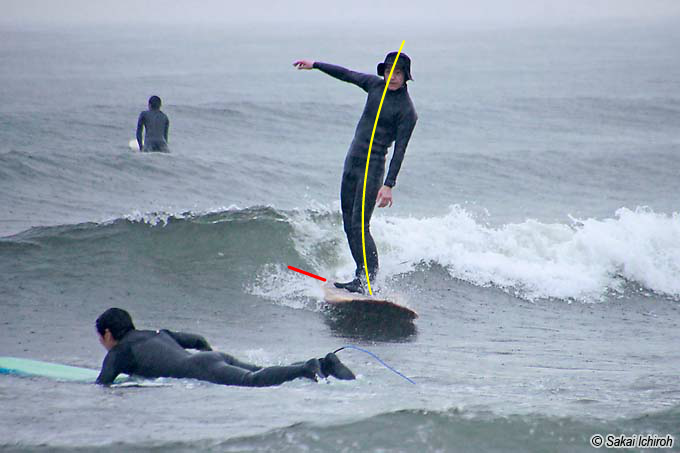 Here the rider's hands are not back........ but his back foot toes are coming off the board...... so no twist, just leaning.
( back hand is holding a wall and front arm is locked to the body )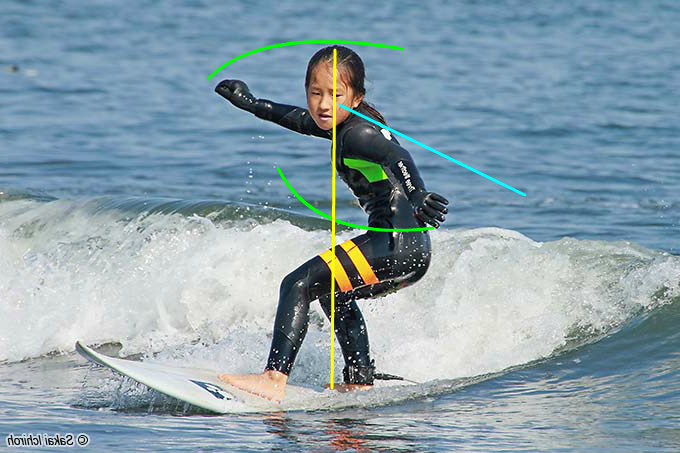 To turn Back Side:
1) Look thru the turn ( where you look is where you go )
2) Front hand/arm leads the turn
3) Back arm comes across the chest to twist OPEN the torso to the face of the wave
4) Keep head over/in-line with the feet
When BOTH hands go behind your back, that is a sign the rider is Leaning NOT turning. SO don't put your hands behind your back.........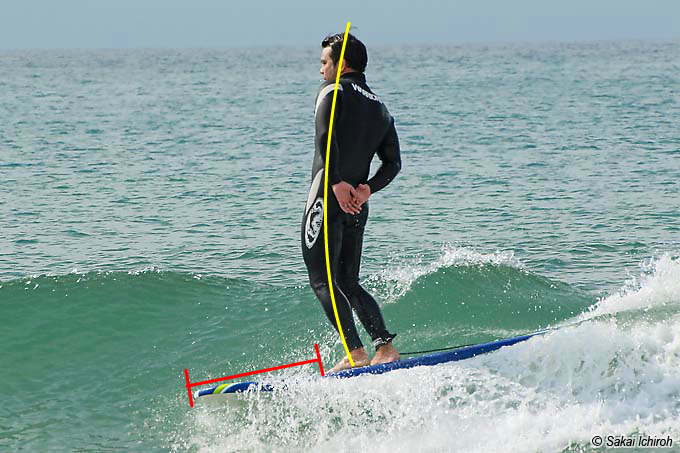 Unless ........... you're trying to be stylish, riding on the nose ( well, he's got 2 feet more to go )
please check the daily surf photos at http://starb.on.coocan.jp/daily/daily0.html