2018.12.15 Saturday
13:44
Barrel Ride Getting Tubed.
Getting a "Barrel" or getting "Tubed" is the ultimate goal in Surfing.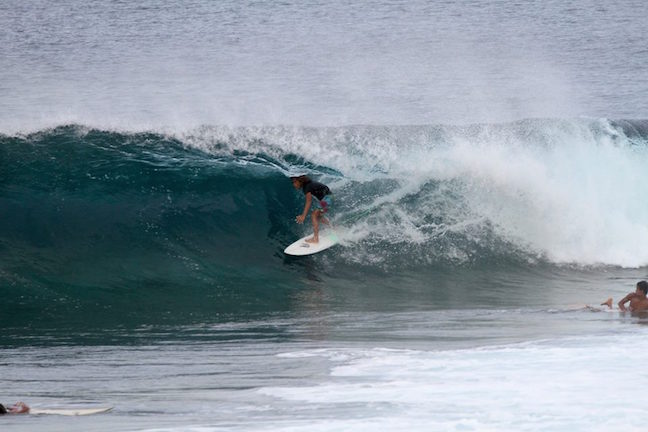 Rider has set his rail and driving down the line. You can't see it, but his back hand is grasping the water to slow him down and draw him up the wave's face .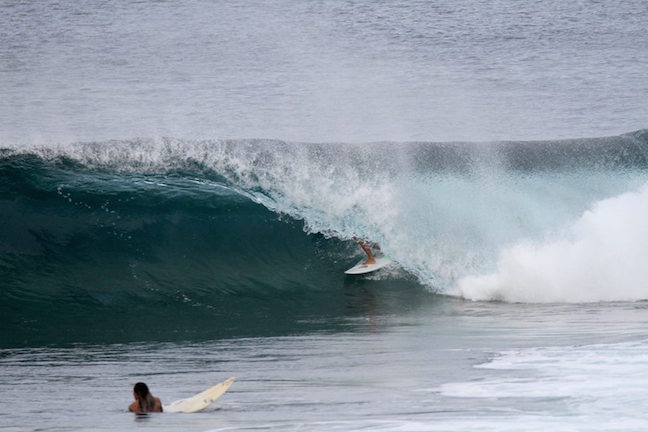 Lip throws over him and the rider gets "barreled".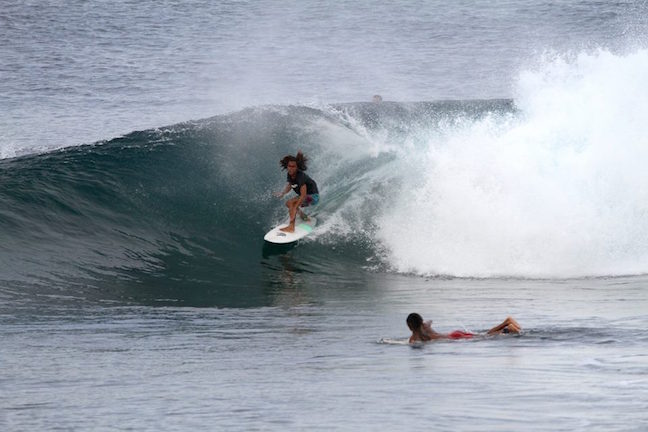 Then he comes flying out the end of the tube ( and will probably set up for a front side hack to spray his friend paddling out ).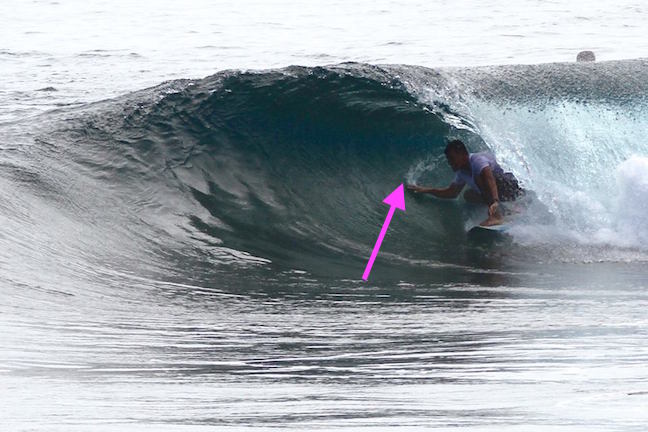 So you might now notice getting into the barrel isn't just about going fast and speed. It's about controlling that speed and putting your board in the right place under the lip. Not too low, not too high. Not too far on the shoulder, not too deep in the pocket.
Rider gently feels the wave to gauge his speed and angle.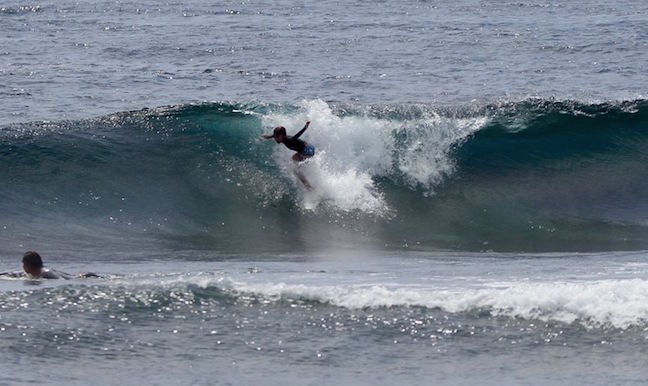 To get barreled you need a wave that throws out. So light off shore winds that blow into the wave's face helps a lot.
Rider takes off late and steep. Eyes down the line.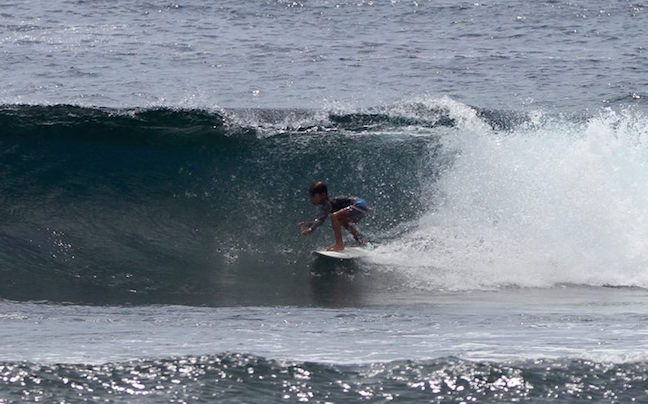 Comes up of the bottom turn and sets his rail.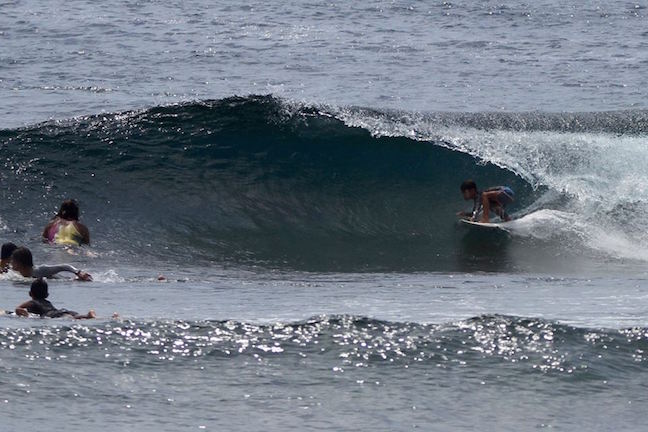 Wave finally cooperates and begins to throw over. Rider tucks down to fit into the tear drop shape.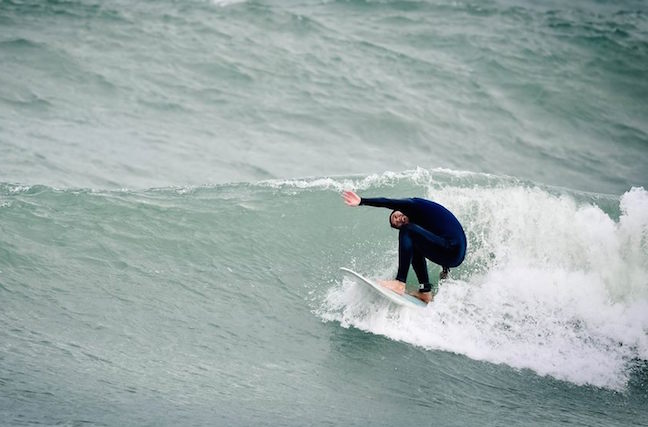 If the barrel isn't there, there's nothing you can do about it. Rider is stalling with all his might to slow down, but there's no barrel behind him anyways.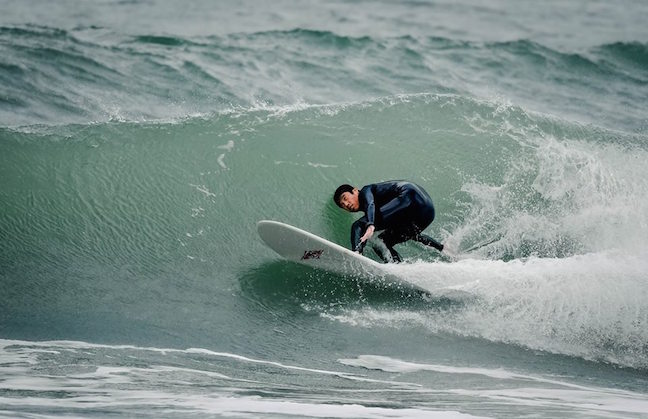 Little better situation here. But normally you want to have already set your rail and be driving down, instead of rising up like he's doing here. He's too far in front the curl.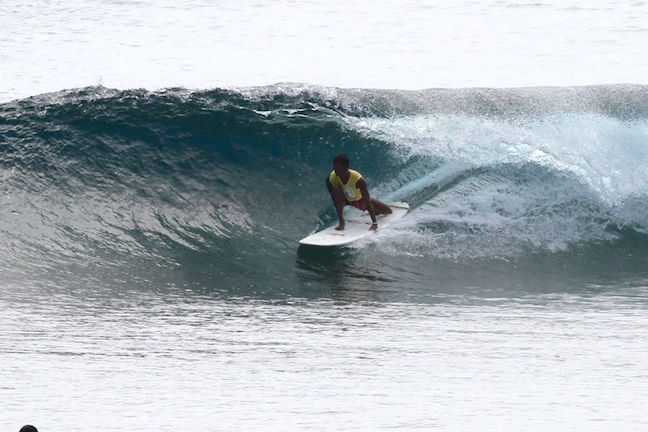 Do you need a shortboard to fit in the barrel ? It depends on the size of the wave and the skill of the rider more. Rider here could probably have got covered if he slowed down earlier. He's probably on a 7'6" funshape.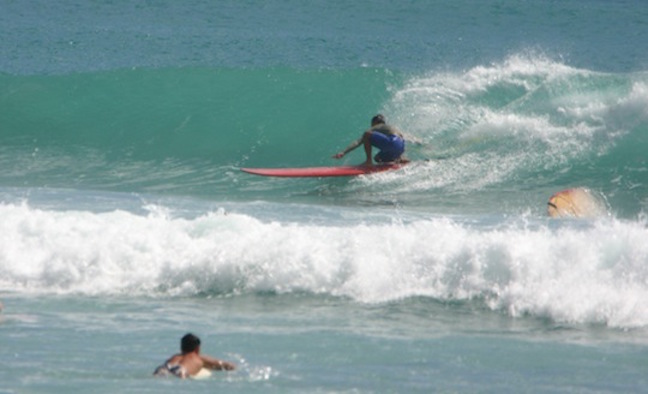 Here I am at Waikiki on a 9'4". Waikiki is more known for gentle rollers and tourist friendly beginner waves, not barrels.
I'm draggng my back arm past the elbow.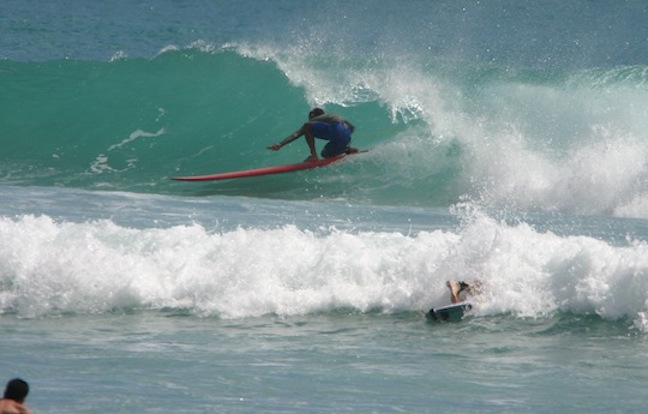 I release the back hand when the pressure gets too much and then I race down the line. I crotched so tight, my front elbow is lower than my knee.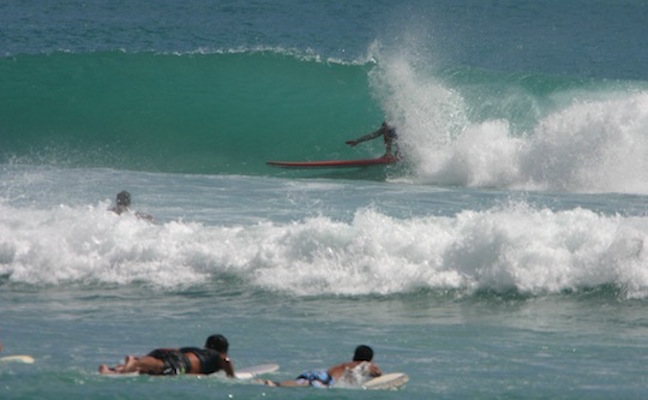 Lips throws over and get to enjoy one of the most amazing views in surfing ( and probably in life ).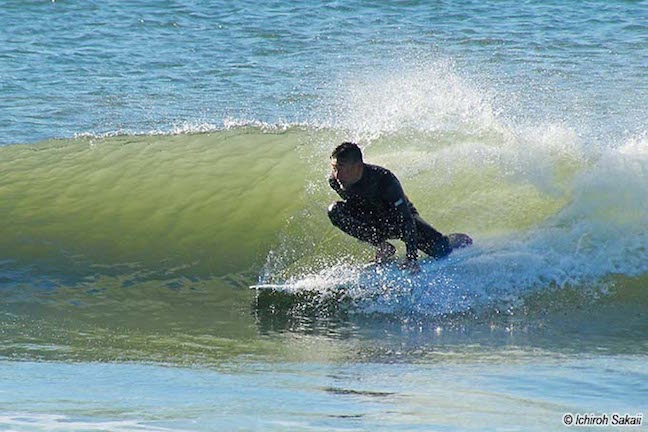 Most surfers will never get to experience getting fully barreled or totally tubed. It's the ultimate goal in surfing, just as a Hole-in-one in Golf is or a Homerun is in Baseball. Trying to get tube comes with risks, but without big risk, there's no big reward.
If you can't get fully tubed, try tucking in and just get covered a bit. It might hit you in the back, but that's okay. You might even do what the old timers call a "Head Dip". The wave might just sprinkle water droplets in your face, but we all got to start somewhere. Leave those cool first person point of view Gopro barrel rides to the pros for now.
Please check out Hope Cheng, Philippine Surf Report on FB and http://starb.on.coocan.jp/daily/daily0.html to see more.