2016.10.22 Saturday
13:27
Walking to the nose on a surf board.
Watch the best noseriders. They're so smooth as they walk back and forth across the board to the nose. Notice the word " WALK ". Just like Race Walkers in the Olympics, a foot needs to be down at all times. Unlike Runners, where sometimes both feet are not planted.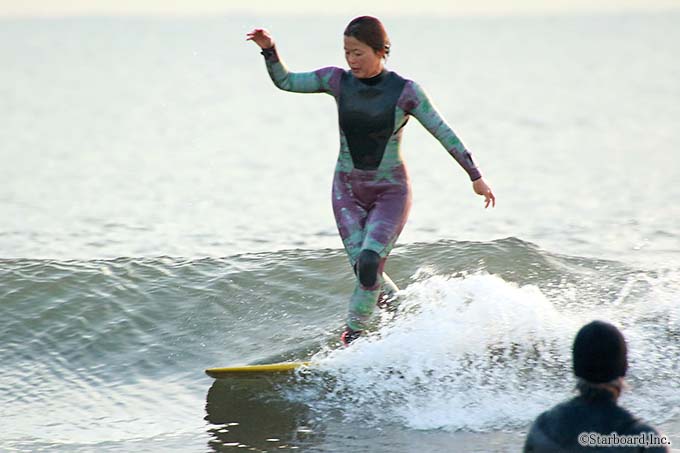 After the lock down of the tail, the rider cross steps forward.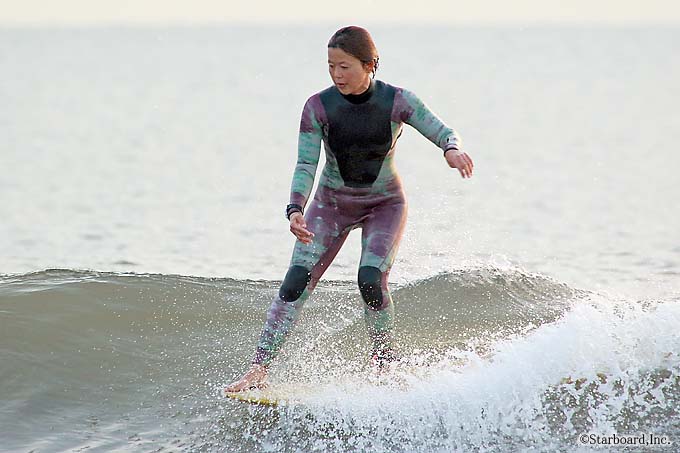 Cross stepping allows you to control front - back - and side to side movements. If you walk " normally "like you do on the side walk, it tends to rock the board or make the board jerky.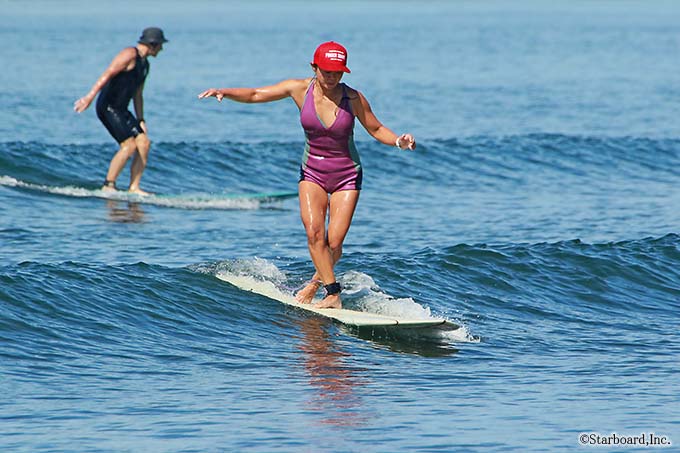 The cross step walking also helps to keep the head over the butt. Notice the soft knees.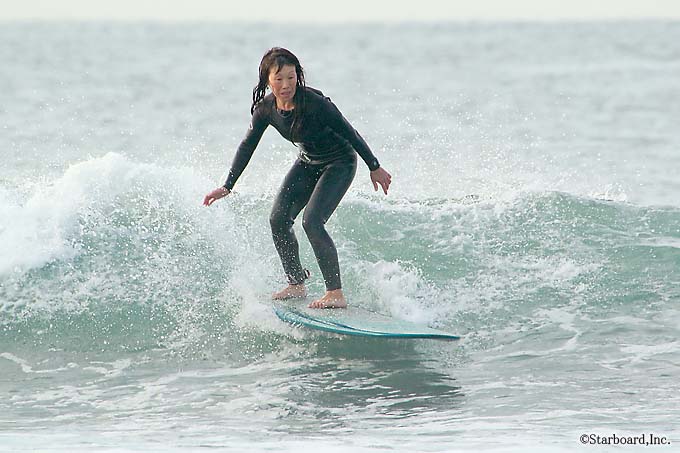 If you run, one foot usually isn't planted firmly on the deck. Rushing the movement is not good.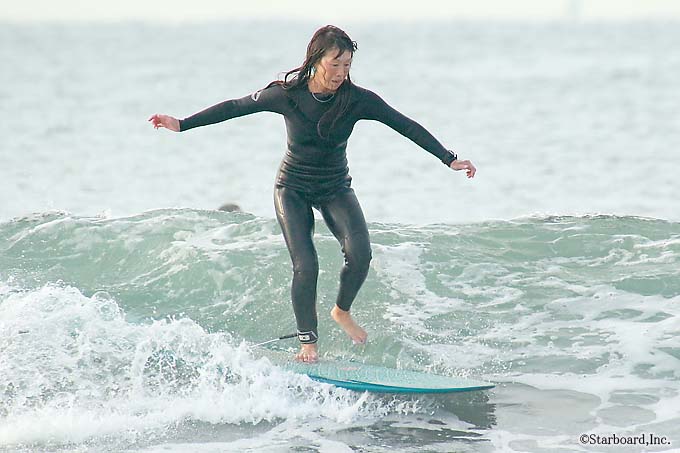 Quick steps are good, Rushing / Running is not.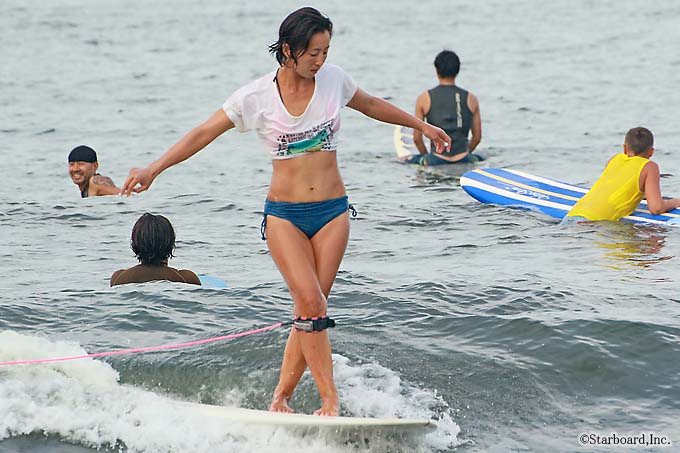 Here, smooth steps firmly planted. Feet are in a "T". She is crossed.
Now un-crossed her feet are in a "L" pattern.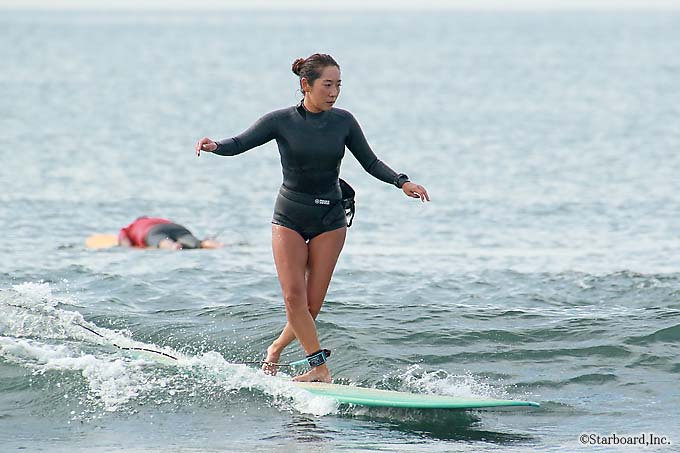 Cross stepping is vital ( and very beautiful ) to walking to the nose.
Everyone has learned to walk since they were babies. But for walking on a surfboard, you need to cross step.
Please check out http://starb.on.coocan.jp/daily/daily0.html to see more walking