2016.09.24 Saturday
15:11
When 3 + 1 = X
If your front foot is at 3 o'clock ( 9 o'clock for Goofy footers ), it makes it hard to turn your surfboard.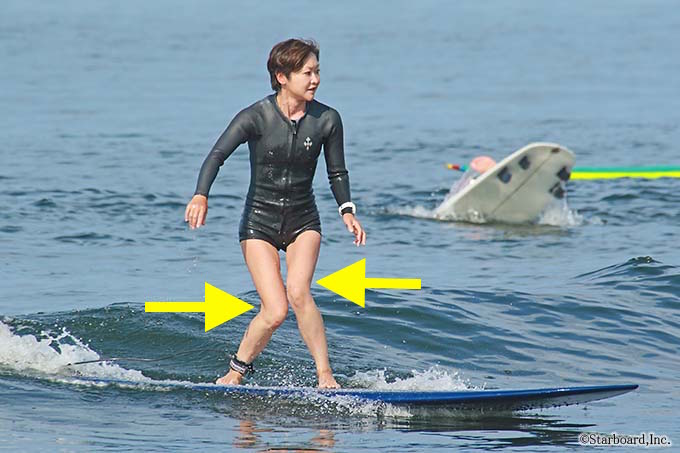 The legs should push down and steer the board, BUT when the knees come together, it locks out the movement.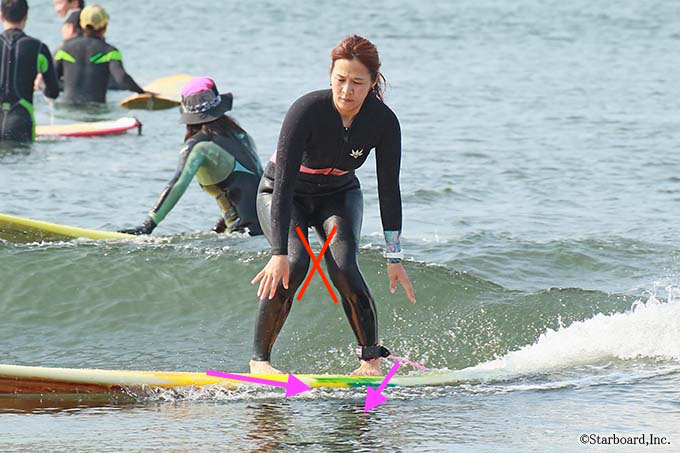 If the front foot at 8 o'clock ( 4 o'clock for Regular footers ) and the back foot at 10 o'clock ( 2 o'clock for Regular footers ) it forces the knees inwards. Creating a " X ".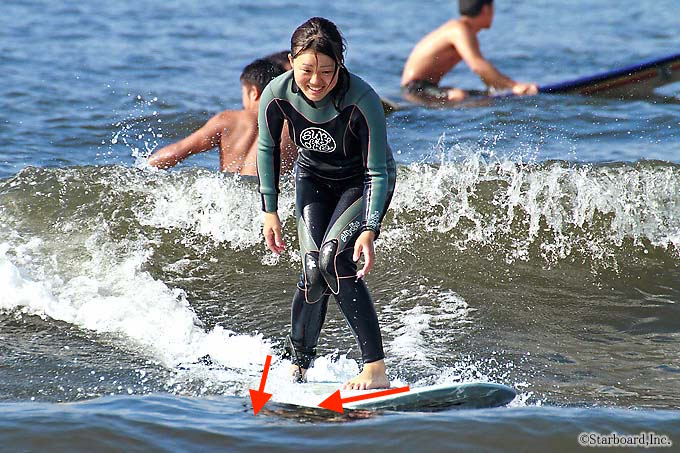 3+1 stance or 3+3 stance is not good. Best is back foot at 3 o'clock and front foot around 1 o'clock.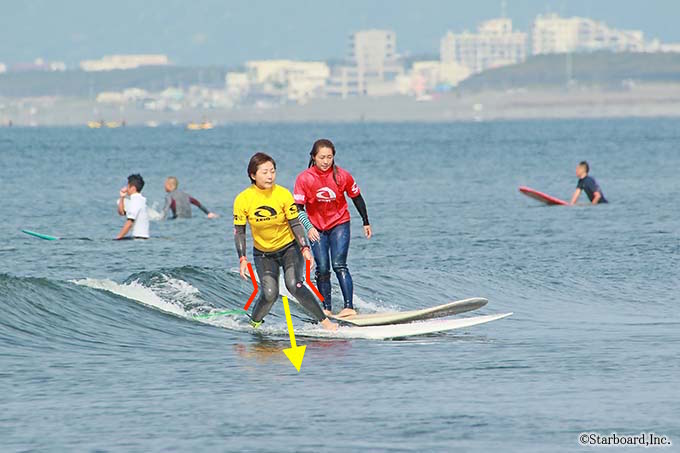 With the incorrect stance, it makes you SQUAT down. Your body lowers to the board, not the board into the water.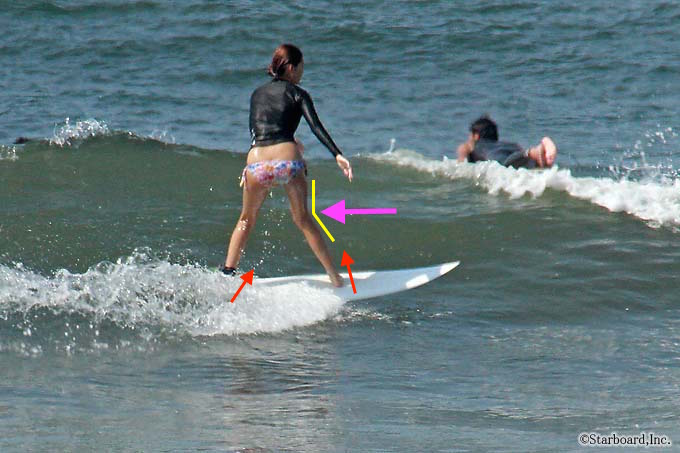 It's hard to put pressure on the back foot if the front foot is pointed to the rail.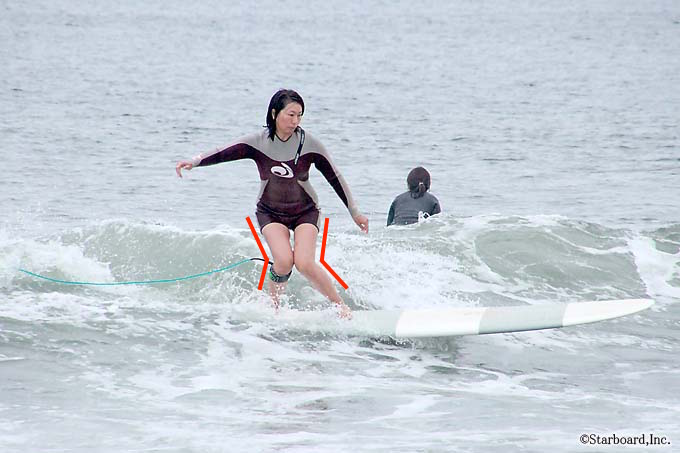 Don't let your knees come together, it cuts the power and mobility to turn your board.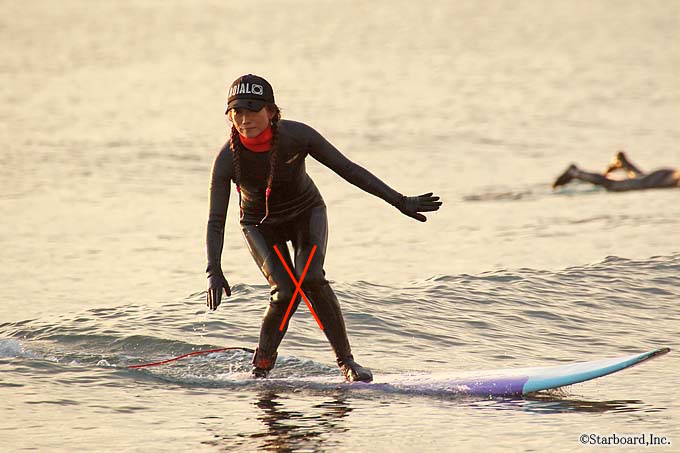 3 + 1 = X is not true in MATH , but it is in Surfing.
Please check out http://starb.on.coocan.jp/daily/daily0.html for more daily surf photos.