2020.05.28 Thursday
15:26
Eyes on the prize ( and head over the deck )
Bodyline, Posture, Stature, Ergonomics. You can look at person lifting weights, throwing a bowling ball, hitting a golf ball or even dancing and tell if they got good body line or not.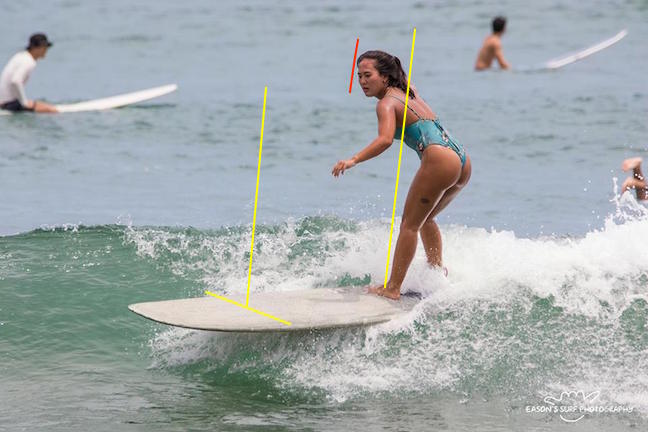 You are suppose to steer a board with your feet, but some surfers lean out the side of their board with their head ( which causes them to counter-weight with their butt the other way )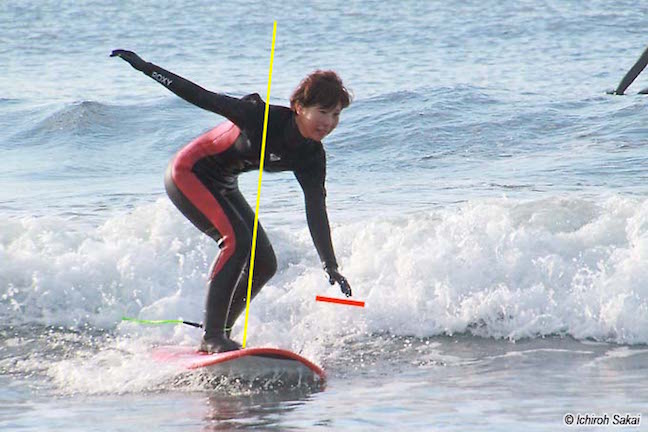 Leaning out and trying to hold on to a invisible wall throws the head out past the rail. It upsets the balance and instictively the opposite hand sticks out to counter balance.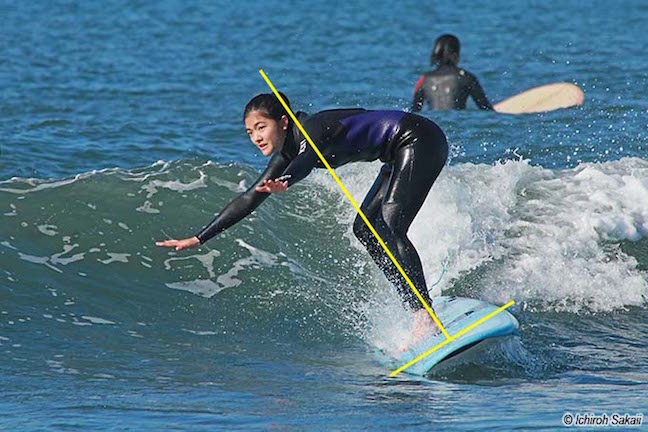 Once the head goes past the butt and over the rail, you get this falling sensation and your hands automatically stick out to protect you from falling on your face. Body, Arms and Legs stiffen up making it even harder to recover.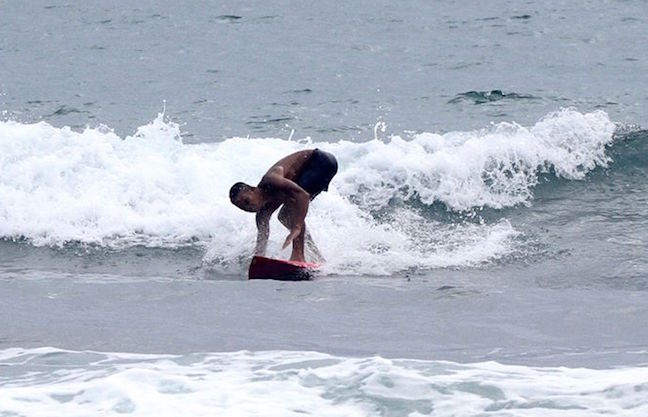 Bent over. Head past the rail. Grabbing / Bracing. Head not over the butt ( butt is over the head ! )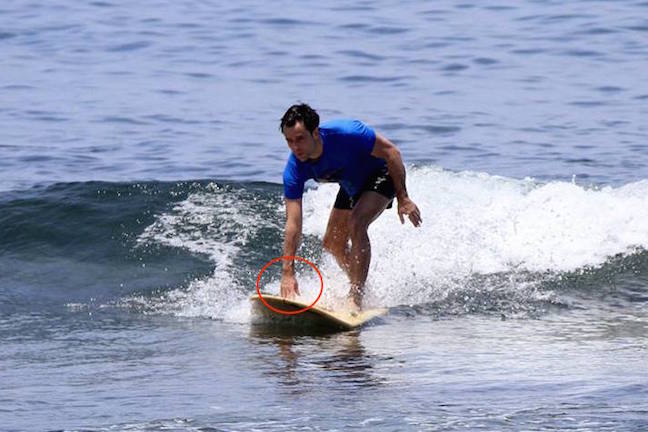 Here, looks like the riders head is nicely over the deck. But look closely at his front hand. It's acting as a third leg of a tri-pod.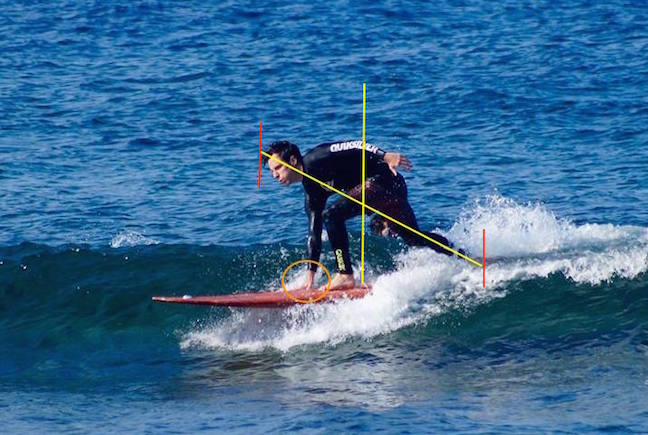 Same guy, different day, bad habits are hard to break. His head might be over the deck but front to back he is not balanced.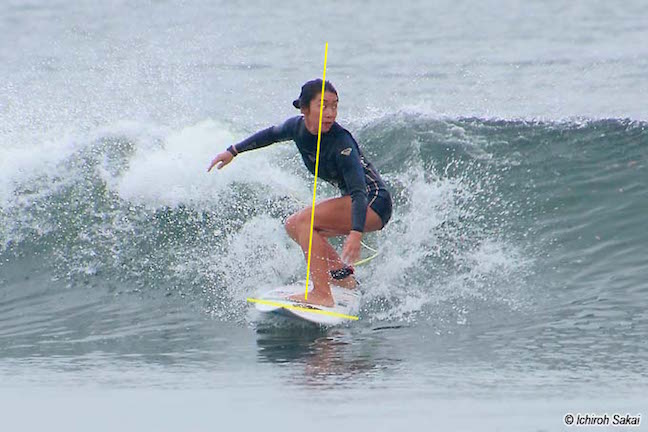 It's okay to be bent, but not bent over. Here, her butt may be sticking out and hands out to balance and primed before swinging out and back, but it is a pro-active movement not reactive. Her head is still over the deck.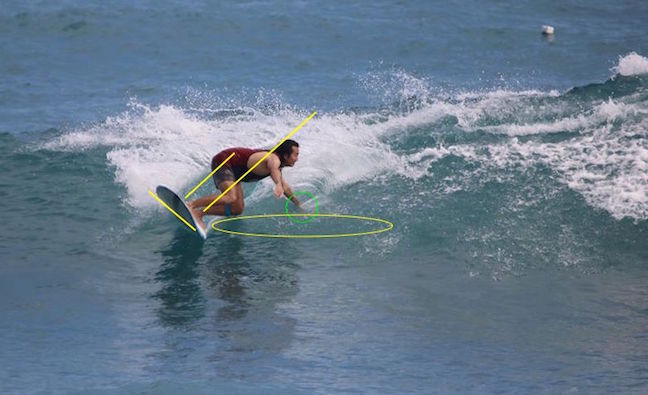 "Oh man, his head is way way beyond the deck".............. or is it ?
Angle your head to the right and notice his bodyline is still strong and head over the deck. His board is leaned over and his body is leaned over with it.
His back arm is creating a pivot board for his board to swing around. He is not bracing or holding an invisible wall.
Speed and the wave's energy pushing against the board as he pushes back, keeps him from falling.
If you want to surf better, you need to let go. You need to be loose. You need to have a good bodyline. You need to keep your head over the deck. ( if not you won't reach the prize you're wanting )
Please check out Eason's surf photography, Philippine surf report, Surfer's Nation on FB and http://starb.on.coocan.jp/daily/daily0.html to see more.