2017.12.09 Saturday
11:50
"Correct foot placement" for surfing ?
Where should your feet be on the surfboard ?
Is there a optimal place your feet should land on after popping up ?
What is the ideal weight distribution between you front and back foot ?
There are "Rules" in surfing and a lot of unwritten "Rules". One rule, which is mainly dictated by physics, is ..............
" When TURNING your back foot should be over the fin(s)". The fin(s) are like a rudder on a boat and from there the board pivots/turn.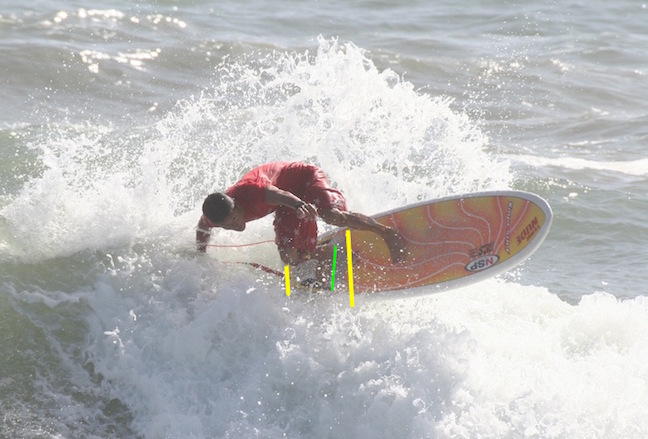 Here my back foot is in the front 1/3rd of the pad, probably between the front fins, on roundhouse cutback or full wrapping TURN.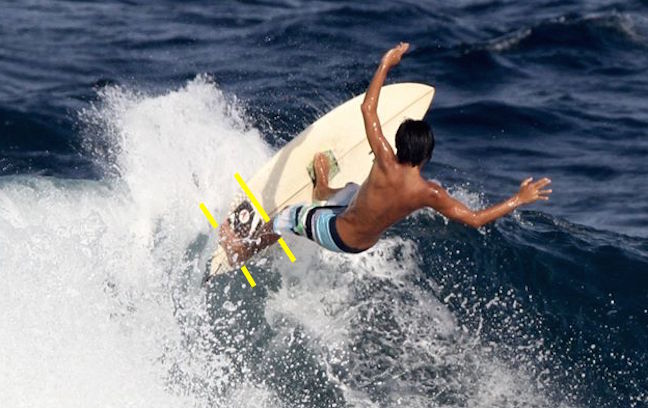 His foot is way far back stepping on the kicktail of the pad. This is during a top TURN.
But if you ARE NOT turning, your foot does NOT need to be on the pad.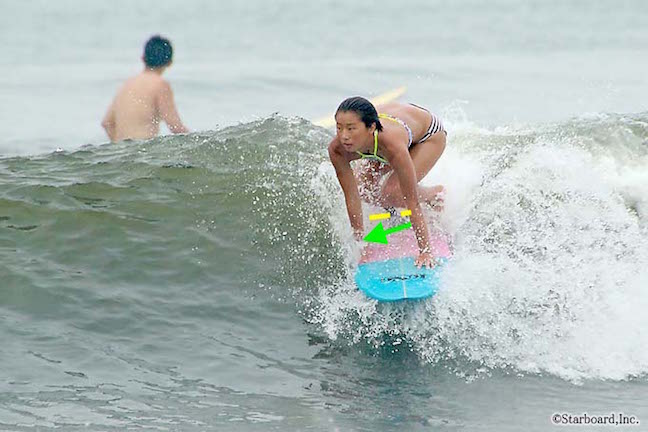 Here on the takeoff/pop up, here foot is just infront of the pad.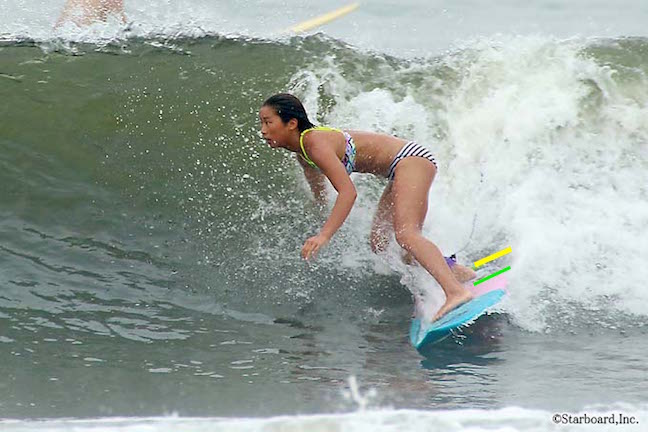 Easier to see in this photo. When she bottom TURNs in the next milli-seconds, she'll move her back foot over the pad to TURN.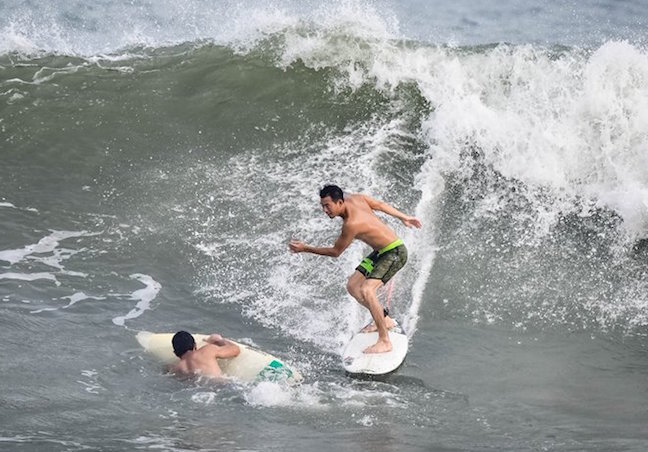 Takeoff and pop up. Again back foot is infront of the white tail pad.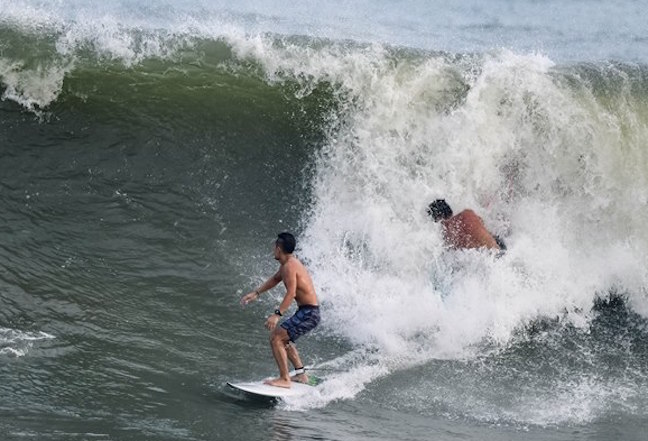 Another surfer with his foot at the very front of his green tail pad. Taking the drop, you don't necessarily need your foot on the pad. In some situations yes, some no. Sometimes on the front of the pad, sometimes at the rear of the pad.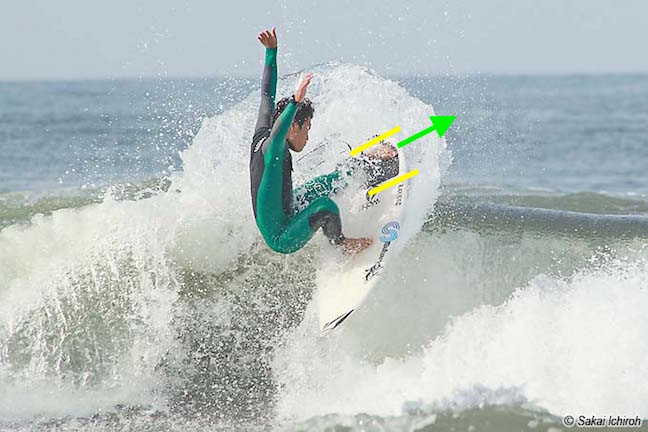 When hard angles and power come in to play, your foot needs to be on the pad to turn your board. The rider does almost a karate kick off the kick tail of the pad.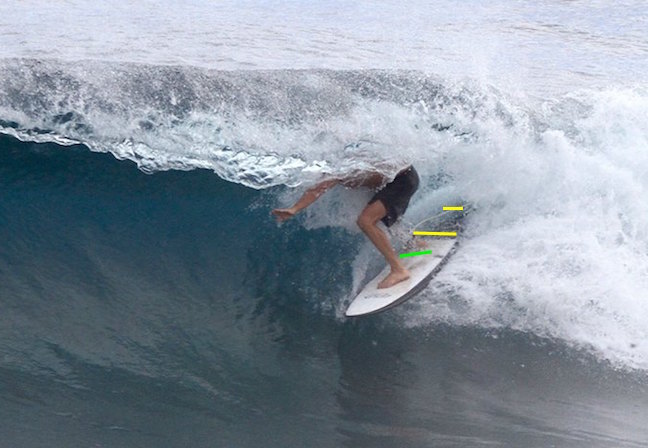 But when you are not turning, like taking the drop, trimming, pulling into a barrel, moving forward for speed down the line, you DO NOT need to have your foot on the pad. ( but when you do turn, make sure to step back )
Your surfing should not be RIGID and stuck to pre-determined numbers and marks. Your surfing should be smooth, flowing and every changing just like nature and the wave itself.
So what is the "correct foot placement" for surfing ? There is none.
Please check out http://starb.on.coocan.jp/daily/daily0.html , Philippines surf report and Hope Cheng on FB to see more.