2017.04.22 Saturday
12:46
strong structure in Surfing. Getting SQUARED
Just like making a Table or House, for the structure to be strong you need the components to be SQUARED. If the angles are off, the form will be weak. Same goes for surfing.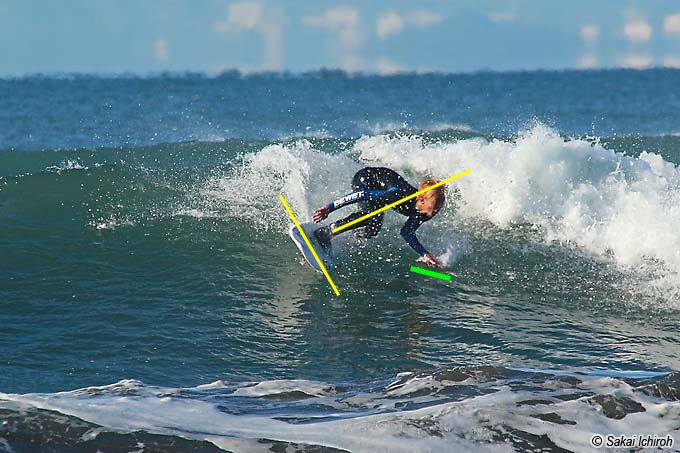 He is leaned over but still squared up to the board. He is NOT reaching down, but using his finger tips to feel the depth of his angle. ( just like a moto-gp rider dragging his knee )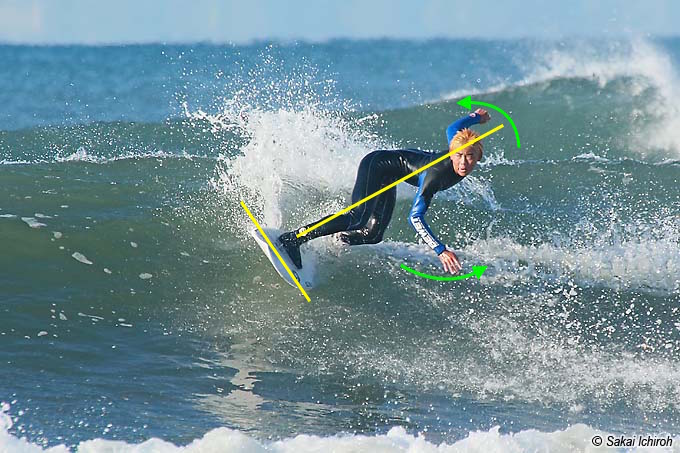 Knees are bent and Chest curved, but power line is still strong thru the body from toe to head.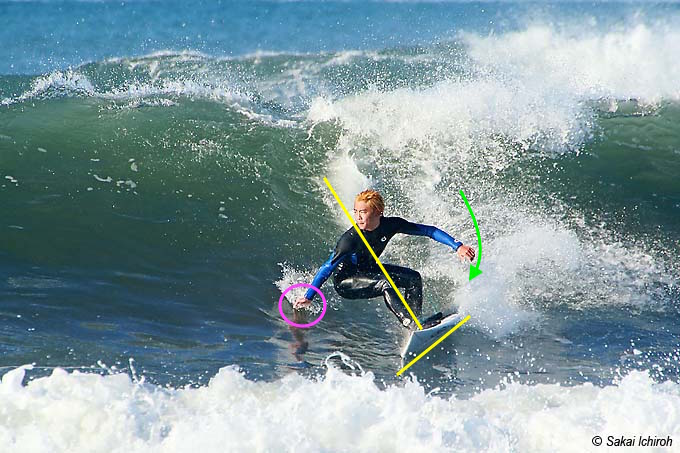 Coming off the bottom turn, pushing hard off his heels, his front arm creates a Pivot Point. Back arms coming around in front of the chest to twist the torso.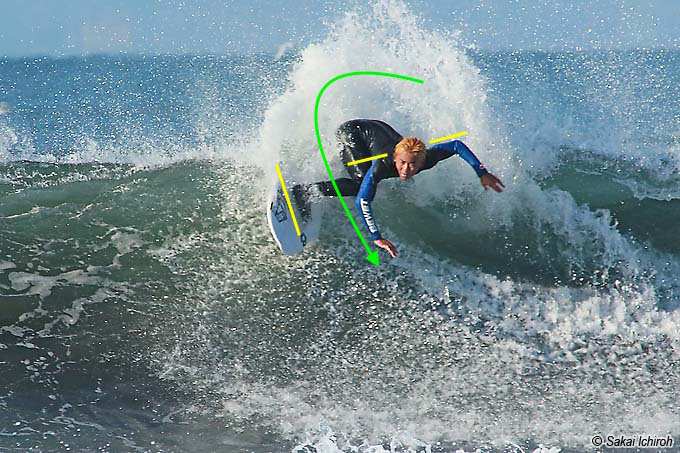 Straight off the top, notice he turns off the breaking lip. He pushes against the wave as it pushes back against him. Shoulders Squared to the Feet, strong form.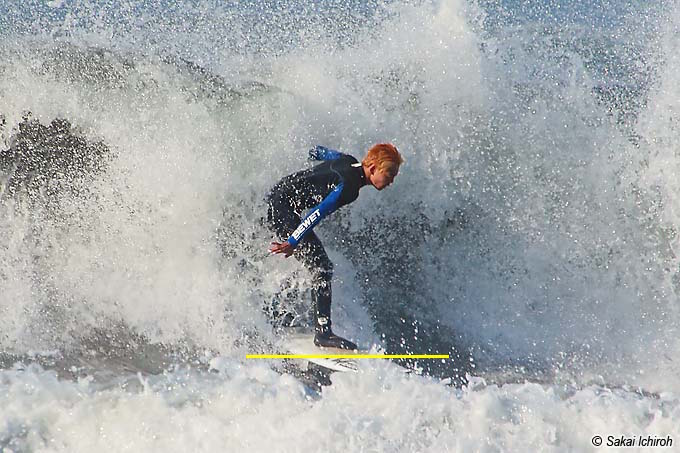 Coming down from the closeout, he keeps the board FLAT to the wave. If he landed on the rail, it would catch and flip him off.
Good structures are SQUARED up. Good surfing require strong lines from body to board, head to toe and wave to surfer/board.
please check out http://starb.on.coocan.jp/daily/daily0.html to see more.