2020.02.22 Saturday
09:20
Surfing Line UP
Speed, Power, Flow. That is what all good surfers are judged upon. ( wether they are in a contest or not )
So how do we know if a surfer is good or not by just one photo ? Look at the LINES he draws on the face of the wave.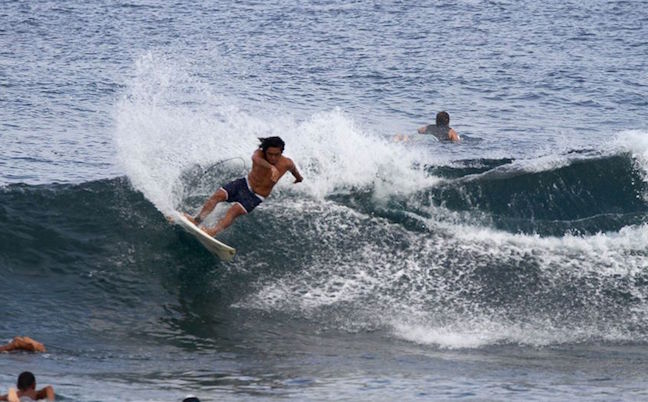 If you just look at the Spray, you probably say the surfer looks powerful. But what about Speed and Flow ?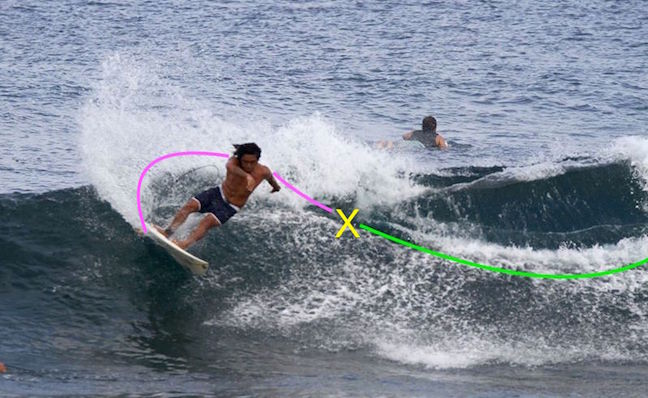 Go back and look at the trail line left by the board. See the moment of transition from inside rail rolling to outside rail marked by the yellow X. ( also notice the spray from the bottom turn still falling even as he's rippng the top of the lip. )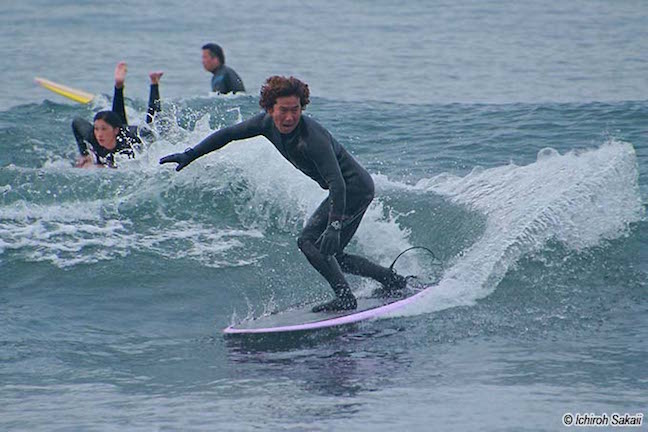 It doesn't even have to be on a big powerful wave, but more so on small gutless waves, you need to really choose the correct lines and adjust your angles to keep up your speed and flow.
( what is not clear in this photo is how the surfer comes off rail to flat bottom of the board to get that last little snap )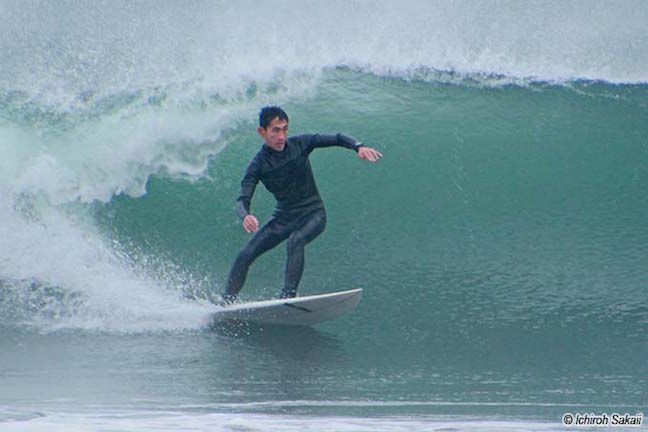 It doesn't even have to be on a "scoring" maneuver. Flow comes from being a step ahead of what's happening.
( notice the surfer priming his front arm up to bring up the nose and to shift weight to the tail, opening the chest to the wave )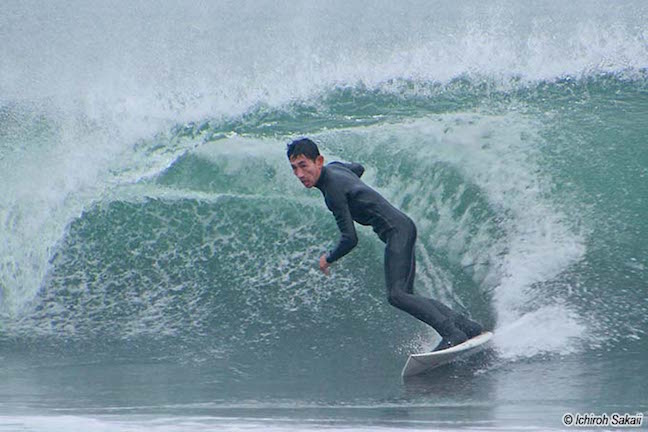 Then he brings the arm down and across, closing the chest and rotating away from the wave and the closeout.
( The X transition point is blocked by the rider's body )
On a longboard you can really see the long flowing lines.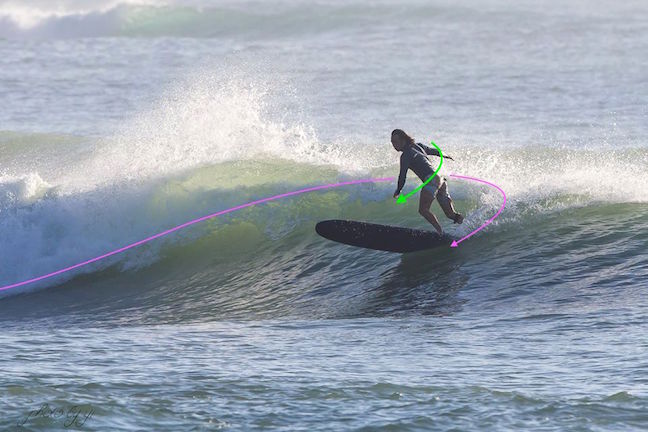 Notice the trail line flowing up the face from where it began.
Okay so you got how a surfer's line shows the transition from inside rail to outside rail. What is happening here ?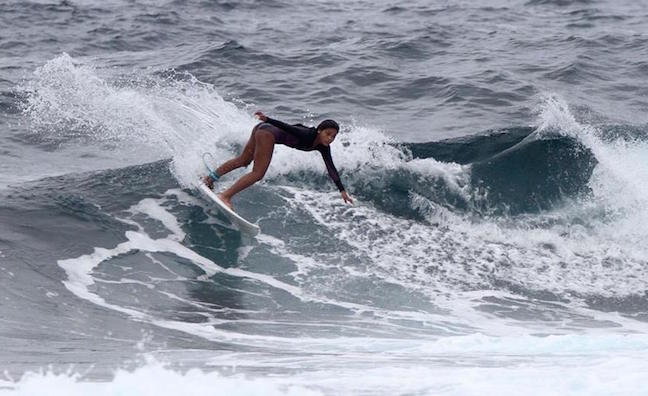 Got it ?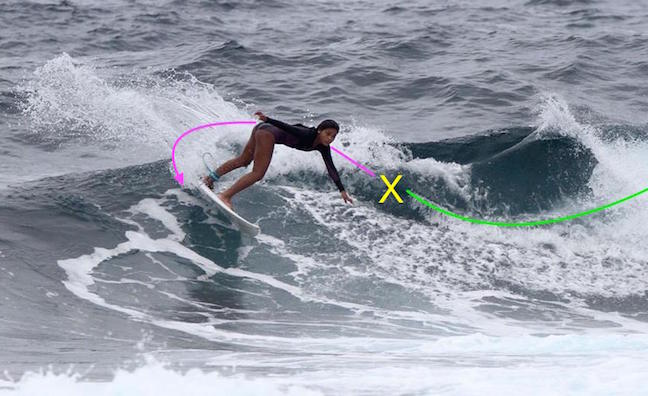 Down
Up
Around
with a transition from rail to rail in the middle.
Surfboards don't "turn" like a car. They roll from side to side more like a motorcycle does.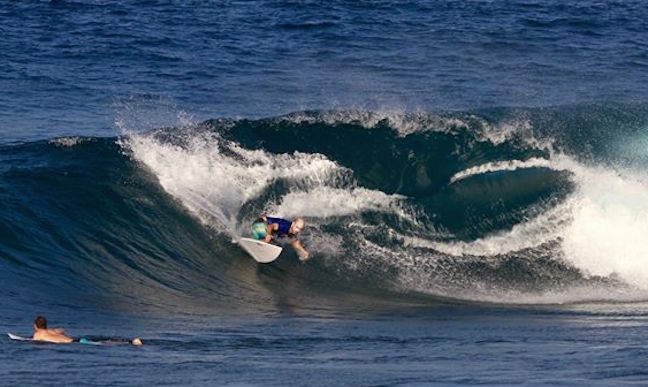 Now to make matters worse. What can you see happening here ?
The wave doubling up and dredging forward sort of distorts the line, but you can see where the surfer came from and going to.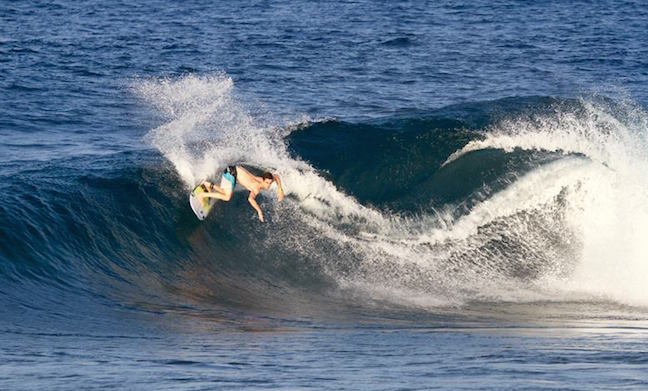 Ahhh much easier to understand here. Nice flowing lines, big angles, big spray, Speed Power and Flow.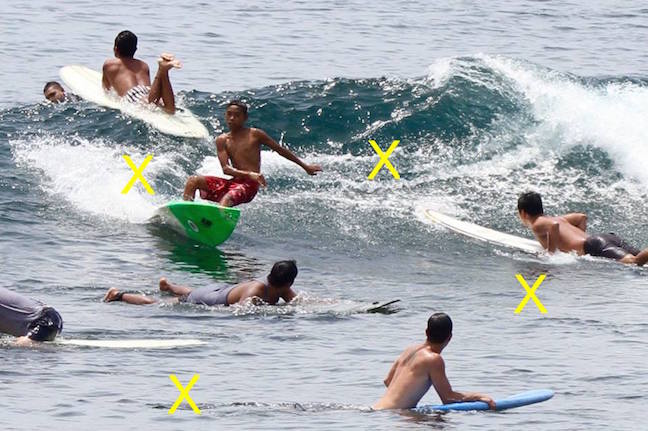 Maybe you are not ready to charge big waves yet, but more so in crowded little waves, you need to choose your lines and execute you rail to rail changes even more importantly.
Are you on the right line for your surfing ?
Please check out Philippine surf report and Cijin surf club on FB and http://starb.on.coocan.jp/daily/daily0.html to see more.