2019.02.23 Saturday
15:01
Get Pitted
You may heard the surfing phrases "Get in the Pit" or "I was soo Pitted".
I guess the first one refers to get into the center of the wave ( like being in the center of a bull fighting ring ).
The 2nd one refers to getting Tubed or Barrelled.
But today I want to teach you another technique dealing with the pit ................... your Arm Pit.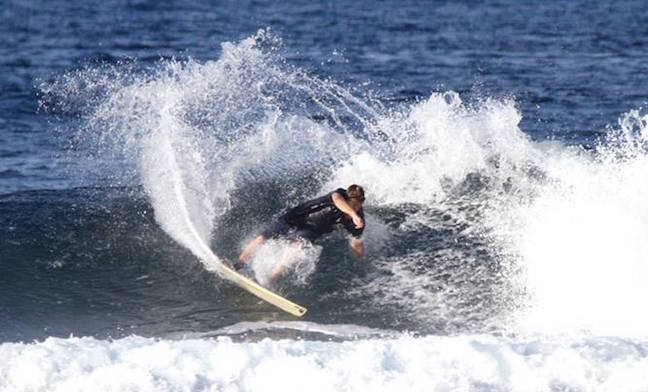 Look at this frontside hack. What do you see ?
1) Almost the full length of the outside rail is in the wave.
2) Front hand in the wave creating a pivot point.
3) Closing radius turn. Starts wide but got progressively tighter.
But look at his eyes. He is looking thru his Arm Pit.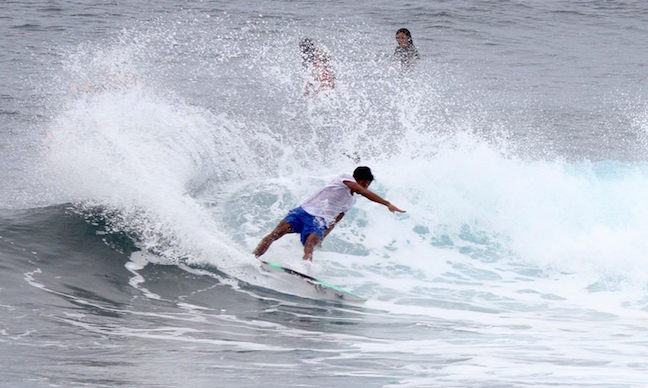 What do you see here ?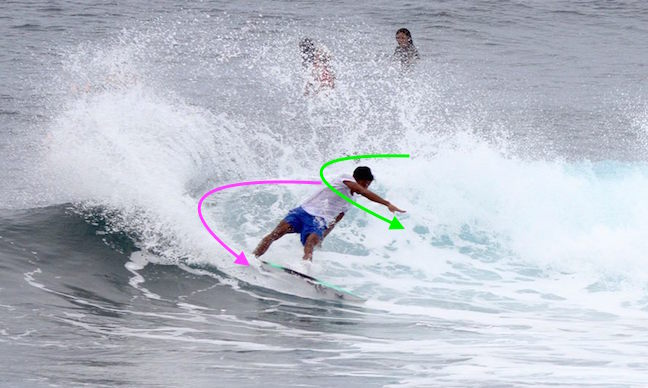 The front arm leads the board thru the turn. Up Down and Around and ends up high. Bicep almost blocks his vision.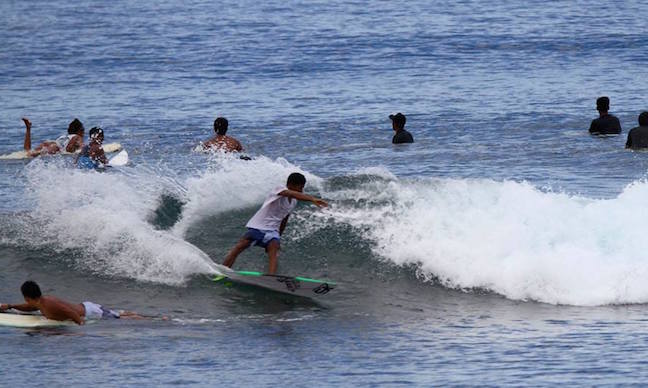 Same guy. Different wave. Same technique.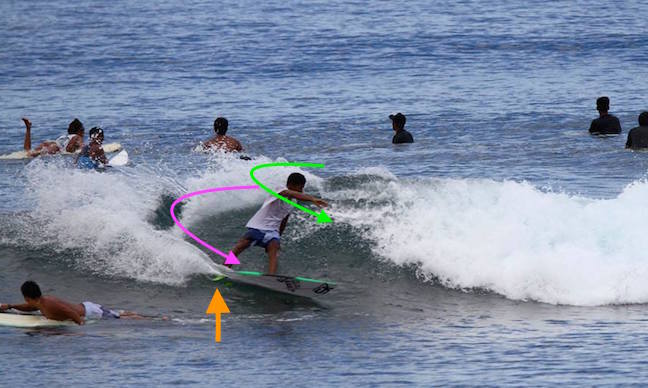 Arms leads. Board follows. Notice the left fin coming out of the water ? Good surfing requires hard Angles and Speed.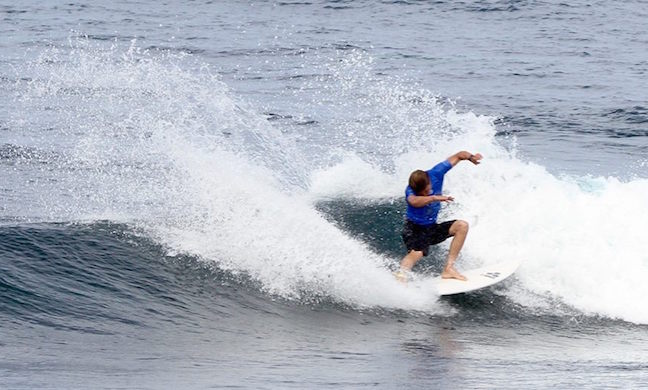 Big Snap - Slashing cutback. What do you see ?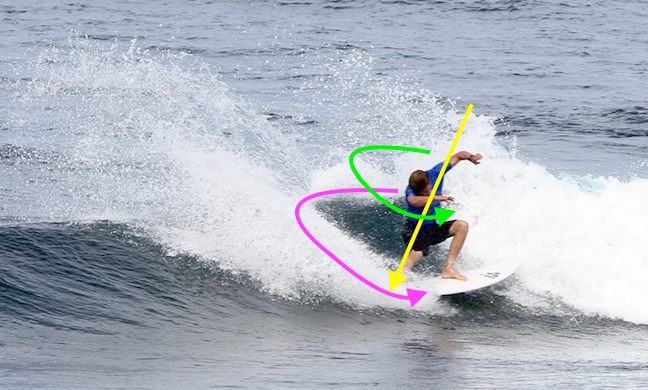 That abbreviated bent arm leads the board in a tight arc. He looks thru his Arm Pit to his back foot slammed up against the kick of the tail pad. All his power is focused on one tiny spot on the tail.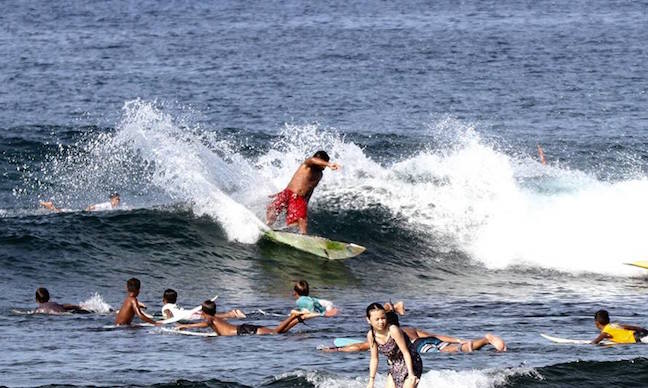 Watch the good surfers that throw big spray in their turns. I bet you'll start to notice their front arm up high. and that they are looking thru their arm pit.
But just don't go out and throw your arm up and expect to throw buckets. Form follows Function. Have a good base of Trim, breaking Trim, rail control, strong bodyline from head thru butt down to the feet, speed flowing with the wave. Gradually increase your lean angles and turn in points on the shoulder coming back to the curl. Soon you might be doing the Arm Pit technique.
Please check out Philippine Surf Report on FB to see more.