Surfing is a SNAP
Cutbacks, Topturns and SNAPs are a snap is you have a couple of things:
1) SPEED
2) TIMING
3) DIRECTIONAL CHANGES ( rolling from one rail to the other )
4) Making that turn in the Right Spot of the wave.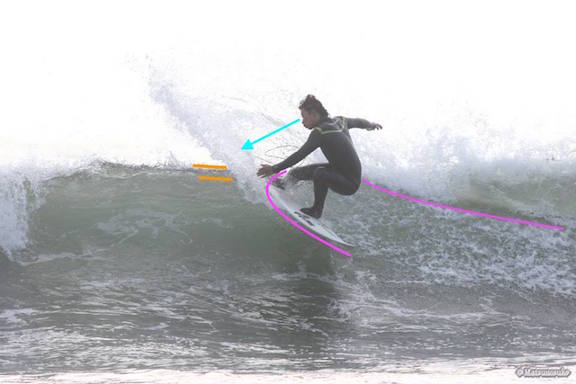 Front side SNAP. He goes:
1) Down on the bottom turn.
2) Up the face.
3) and Around.
He hits the "thinnest" part of the wave's lip. He did NOT hit the oncoming breaking lip as it might slow him down or send him out into the flats.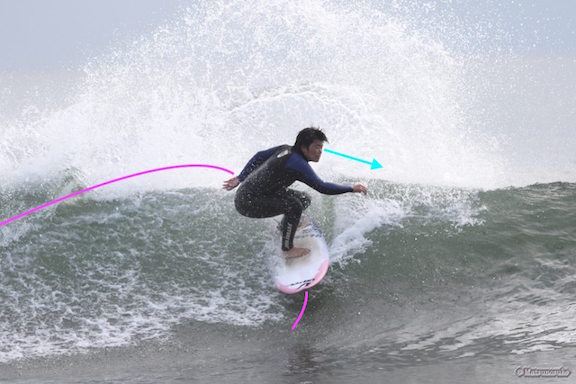 Big Spray of the Top Turn. He is still looking down the line. He pushed the tail thru the thin lip of the wave and sent the spray off his fins, rail and tail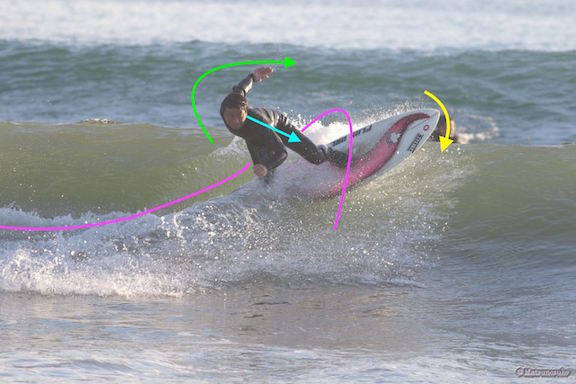 This is the moment right before the Snap.
Spray coming off the Outside rail during the bottom turn.
Then a Direction change / rolling of the board from Inside rail to Outside rail
The Back Arm ( the power arm ) ripping around his back to twist the board clockwise.
Eyes looking down the line, not back at the curl if he were to do a Round House cutback.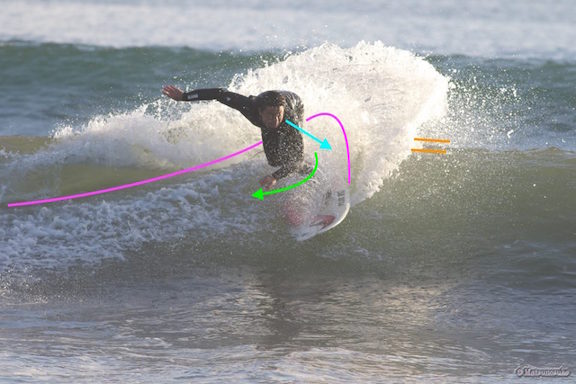 Down, Up and Around.
Arms rotating the shoulder, chest, waist, knees, legs and feet thru the board.
Apex of the turn at the Thinnest part of the lip.
Eyes still looking to the next move.
What you can't see in these photos is the SPEED they created before the Snap. That is very important to almost any maneuver in surfing. Without SPEED it's going to be hard to SNAP.
Photos from my friend Matsunosuke Kugenuma.