2017.10.21 Saturday
12:49
Turn sequence
Surfing is simply riding a wave. But what makes surfing amazing is we can turn on water. But there's more than one type of turn.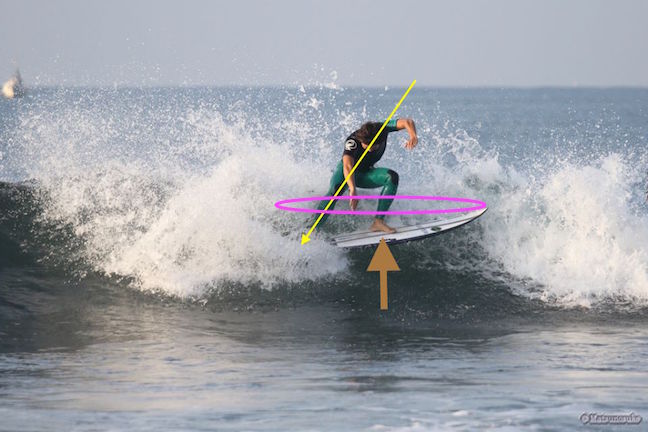 Fins out -tail slide cutback at the start of the wave. Front foot becomes the pivot/balance point as the tail swings around it.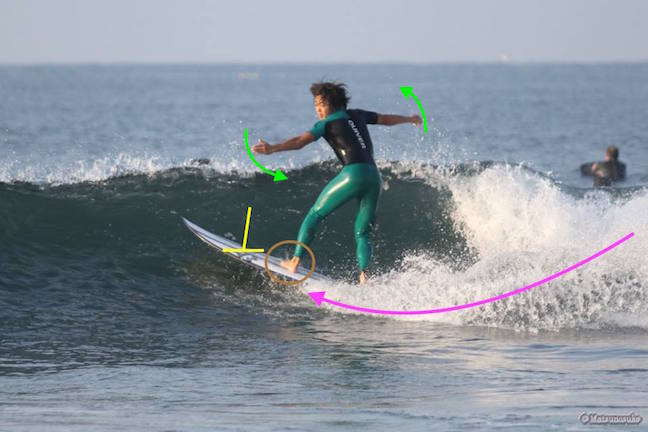 Coming out of that turn, He goes to the bottom and angles up ( bottom turn ). Eyes look back, shoulders/hands twist back before mid way up the face. ( notice the front foot is flat )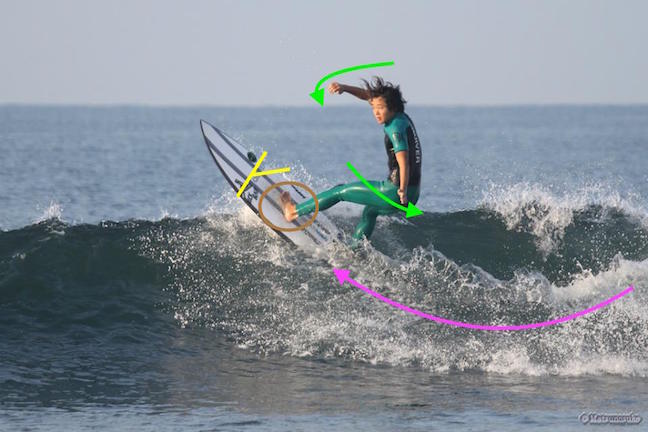 Now at the top, his front foot goes back on it's heel by raising up the toes. That "gives" power/leverage to back foot over the fins. Speed Check top turn since he wants to keep going down the line.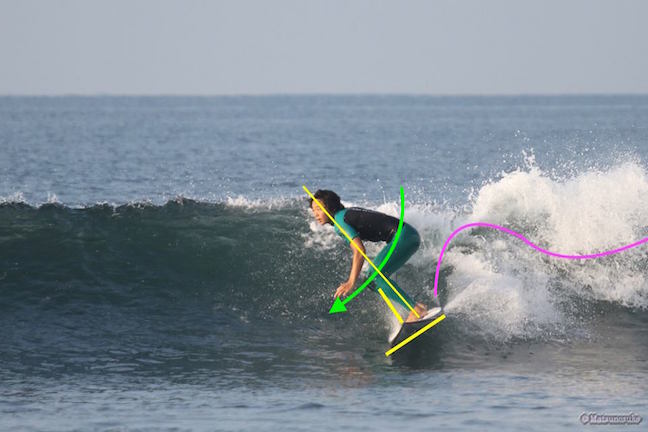 Now back onto the inside rail and twisting coming off the bottom turn. ( bodyline strong inline with the angle of the board )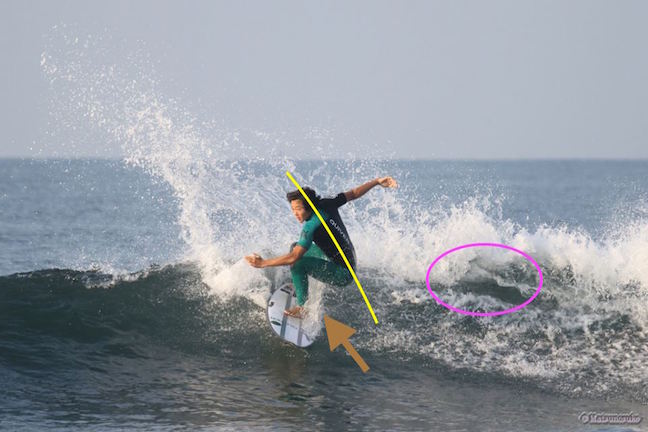 Which sets up a snap turn. He gets his butt past the outside rail to stop short his momentum ( see the spray coming off the left rail ? ) Also notice the turn over point by the fins/rail/tail making a gouge in the wave's face.
Performance surfing. Progressive surfing. Advanced surfing envolves Turns. But it also envolves Speed, Power and Flow. It's the Flow part that links all those different turns together in one smooth ride.
Please check out Matsunosuke Kugenuma on Facebook to see more surf photos.