2016.08.27 Saturday
12:45
"To turn, just lean to side you want to go to."
I've heard many instructors say " To turn your surfboard, just lean to the side you want to go to." But you have to make sure the body is still INLINE with the surfboard.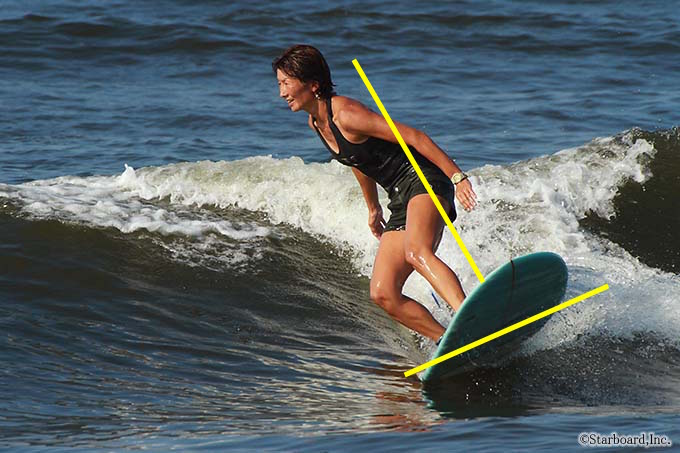 Leaning Front side out of the Bottom turn. Her body line matches the lean angle of the board.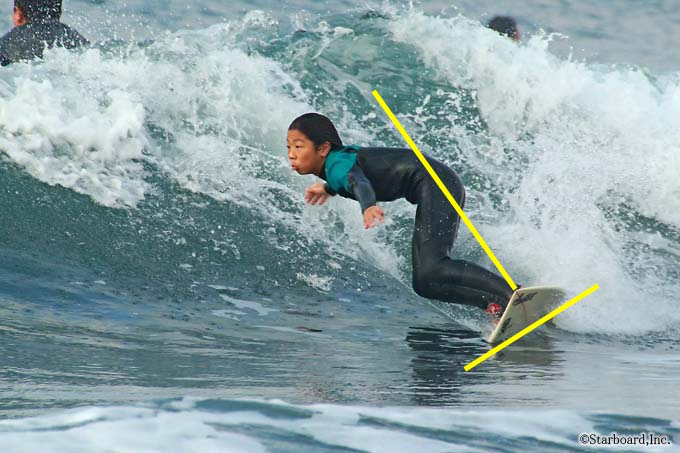 Here a bit more angle than the board. His body leads the action of the board.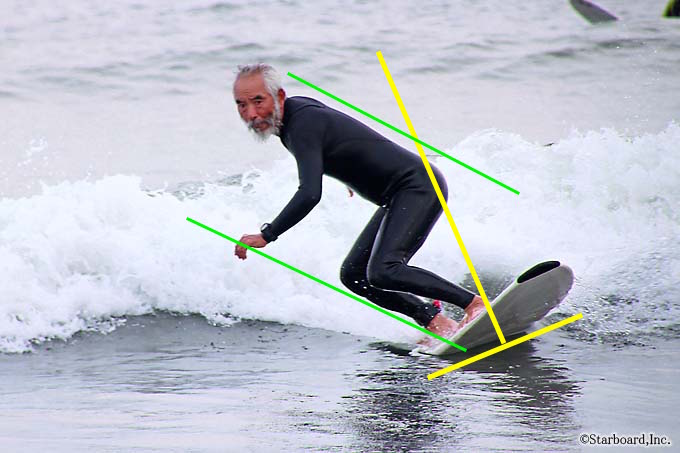 Twisting, Leaning, Turning.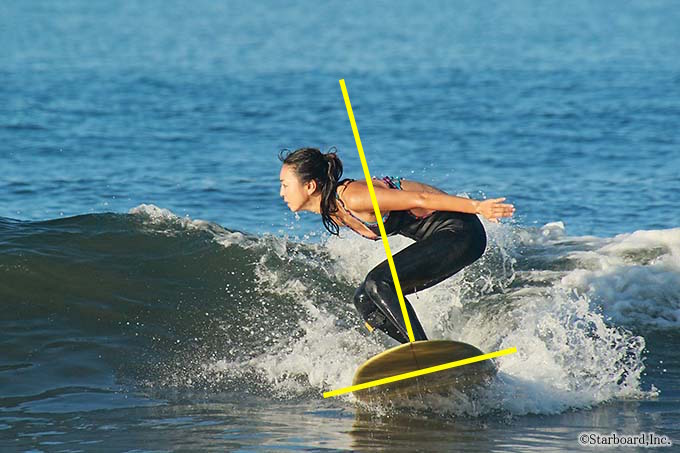 Her torso leans forward, but her butt sticks out. That hinge of the body, breaks the bodyline. Most of the weight is behind the angle of the board.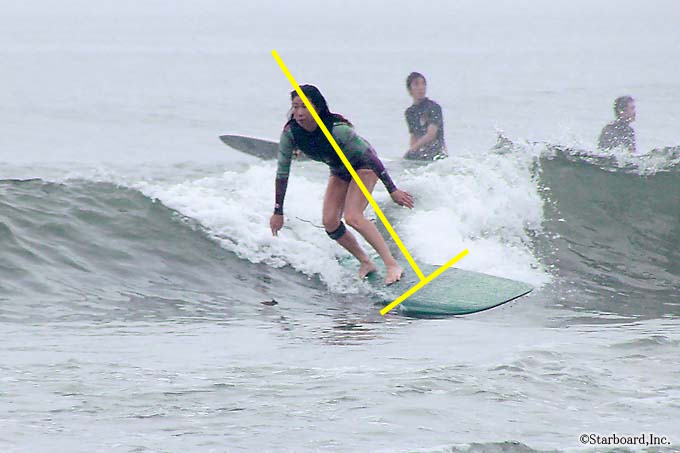 Strong angles of BOTH the body and board leads to good turning.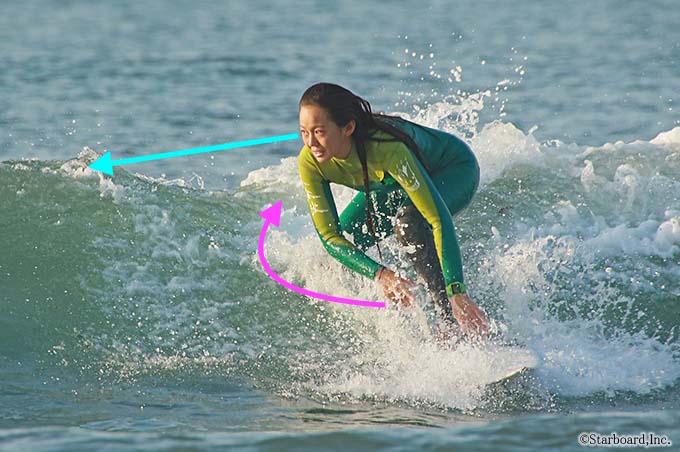 Eyes up, Back arm ready to swing back. Board on the flat bottom starting to roll to the inside rail.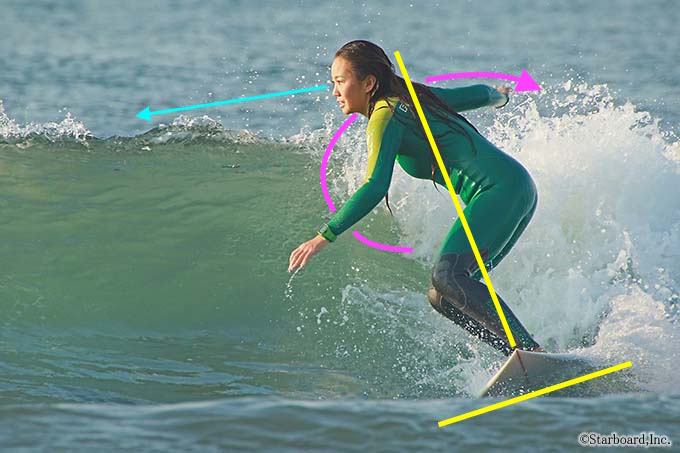 Back arms rips back, Torso twist, board leans and turns clockwise with the body.
Yes, lean in the direction you want to turn. But LEAN, TWIST, TURN and Keep a strong bodyline if you want to turn better.
Please look at the daily surf photos at http://starb.on.coocan.jp/daily/daily0.html to see more LEAN.